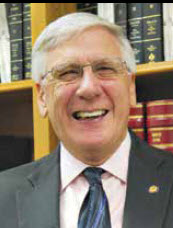 By: Ali Elizabeth Turner
On Monday when we met, the Grammy Awards had been broadcast for a long 3 ½ hours the night before. It was worth it to wade through it because Alabama Shakes founder and lead singer, Brittany Howard, put Athens on the map once again. Mayor Ronnie was celebrating her win for best rock song, and reminded me that his wife, Sandra, had gone to high school with Brittany's grandmother, Ruby Carter. He played her response of shock and near disbelief to winning the award, and it was dear. We moved on to some of the points made by Pastor Tony about "putting on your own mask first when it falls out of the ceiling."
Essentially the sermon was a discussion about proper self-care, and it fed into our ongoing exploration of intellectual capacity as laid out in Robert Glazer's Friday Forward. "Putting that cup on your face first is not selfish," said the mayor. "Nope, it's not," I replied. "That way you have enough to help others," he added.
The idea of building intellectual capacity has nothing to do with intelligence, and everything to do with essentially being a life-long learner. And, one of the things that helps people to have the extra energy to make life-long learning, well…life-long, is having a morning routine. Getting up before everyone else does and spending time "getting extra oxygen" is something Glazer addresses when he discusses the habits of high achievers: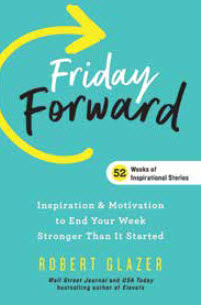 "They get up early and play offense rather than react defensively to the world around them. They start each day with intention and focus on what's most important to them, not to everyone else. They run their days rather than having their days run them. Most people insist that they just can't get up any earlier. I would argue, from my own experience that you can't afford not to."  To be clear, Glazer is not suggesting that you embrace a morning routine to increase your intellectual capacity so that you become more self-focused or self-involved. It's to take the time to invest in yourself so you can have something to invest in others; in other words, putting the cup securely on your face before you help others with theirs.
We then went to the topic of economic growth, especially as it pertains to food establishments located just off of the I-65 exit and Hwy 72. There is interest in Ruby Tuesday's. There is a possibility that Shoney's is going to re-open. Hardee's is definitely going to be re-purposed as a different dining outlet. There is going to be a park built at the old Pilgrim's Pride site. "We have so much going on with arts and music, and the documentary on the life of Dr. Charles Lincoln, called Coming Through The Fire is going to be shown at the theatre," Mayor Ronnie said. There will be more on that excellent production soon in an upcoming edition, and we needed to get to prayin'. Then it was time for Ronnie to roll.
By:  Ali Elizabeth Turner