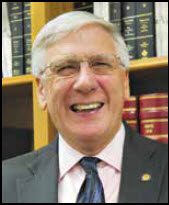 By: Ali Elizabeth Turner
What was foremost on the mayor's mind while we met was what he referred to as "holistic approach to back-to-school," which ended up evolving into a vision for the "whole" of Athens—quality of life, health, relationships, and their importance both here and abroad. We always do a "Ronnie" at this time that expresses his support for teachers, parents, and of course, students as they head to a new school year, and he is looking forward to the 10th year with the Mayor's Youth Commission. That is one of his favorite projects, and application info will be upcoming in September, and the MYC will get going in October. "What surprises me are all the kids, who really aren't kids anymore who come back to say thank you and what a difference it made in their lives," he said. "That's what makes it all worth it," I said. He was quick to add that other groups, including the Chamber of Commerce have leadership training available, and how important it is these days when so many things seem poised to keep our kids from becoming all they can be.
That sentiment was present as it pertains to going back to school for all the grades. "Our teachers need support, our parents need support, and the kids need support," said the mayor. Friendship Church adopted Cowart Elementary years ago, and "adopting" a school, a student, a family, and of course, a teacher is something that makes a huge difference. Because "in another life" Mayor Ronnie taught high school himself, and the fact that he knows how much pressure teachers are under these days, "adopt-a-teacher" is dear to his heart. "Buy classroom supplies, mow a lawn, shop for groceries—anything helps!" He then talked about a young man whose grandma was the one who came up with the "holistic approach" idea for his life and the lives of students in general. "Sports are great," said Mayor Ronnie, "and there is so much benefit in being on a team, but sports are not enough." I agreed.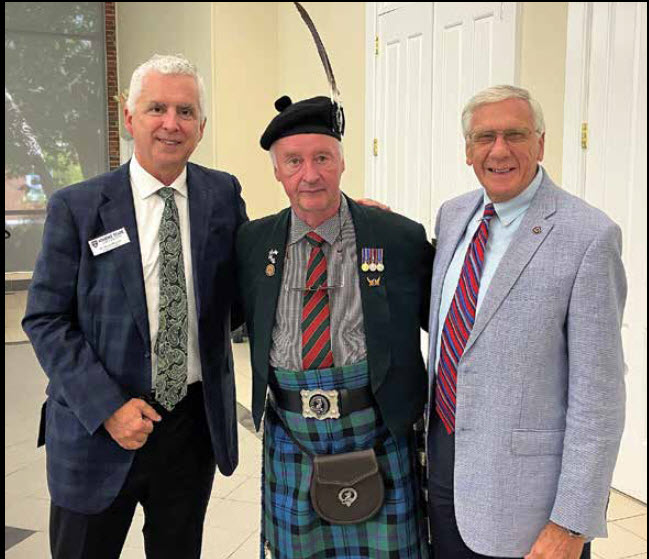 The "whole of Athens" theme continued with the discussion of the Let's Move Athens" event that is being held on Saturday, Aug 6 from 8 a.m.-noon at the Sportsplex. It is being sponsored by MTM Education Enrichment, the brain child and "heart child" of Jan Matthews. Holly Hollman wrote more about it on page 5, and here are the main points: Everyone of every color, background, age needs to "get moving" in the areas of family, fitness, finances and faith, and no one knows how to bring "unity in the community" more than Miss Jan. And, everyone needs to discover the joy of giving back. Mayor Ronnie will be welcoming the attendees at 8 a.m. Saturday.
Most Athenians are aware that we are "twinning" with a city in Scotland by the name of Stonehaven. We have sent a team to visit them, they participated by Zoom in our bicentennial, and in July, they sent some of their folks to visit Athens and find out what we are all about. In addition, Mayor Ronnie was able to attend a Zoom conference wherein Jack Hillmeyer, the U.S. Consul-General was attending on the Stonehaven side. That is yet another way we can be whole—having relationships "across the pond," where once again we are reminded that at the end of the day, humans are humans and just want to love and be loved.
It was time to pray, and so we did. And then it was time for Ronnie to roll.
By: Ali Elizabeth Turner