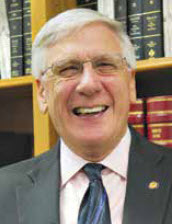 By: Ali Elizabeth Turner
The news of Senator Mitch McConnell's trip to Athens really did manage to stay under wraps unusually well until it was time for it to be public. "We took him on a tour of Athens and fed him a country dinner," said Mayor Ronnie. The senator was also treated to a private tour of the new Alabama Veterans Museum, and from what I understand, he was duly impressed. "And," said the mayor, "we didn't mention politics…once." I am sure that was refreshing for everyone.
For those who are newer to Athens, Kentucky senator and Senate Minority Leader Mitch McConnell lived in Athens for 8 years during his childhood. His family formerly owned McConnell Funeral Home, which used to be located on the corner of Market and Jefferson where Square Clock Coffee and Epiphany Clothing are currently located. He attended Athens Elementary School, and his great-uncle was a probate judge. While he was here, the senator took some time to look at family wills which are still on file at the courthouse. It seemed like the visit was enjoyed by all, and then it was time for the mayor to get going to the annual conference of the Alabama League of Municipalities. This is when mayors from all over the State of Alabama get together, learn, network and help each other.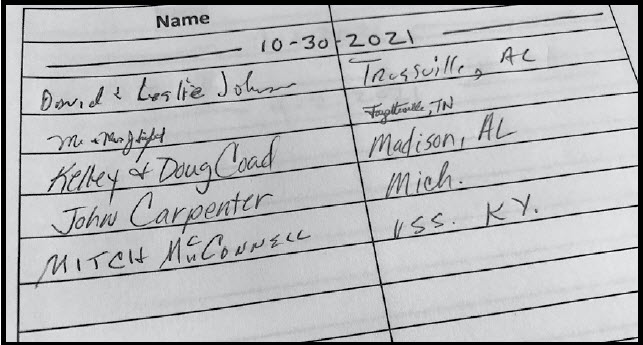 Before he left, we had a chance to get together and talk about the book we are currently reading, entitled Believing Is Seeing. On pages 129 through 132 there is a discussion of several reversals that occurred in the lives of famous people, and how even in spite of a positive attitude, there are times when things don't go our way at all, and in certain realms don't get better. One such man was Franklin Delano Roosevelt, who was stricken with polio when he was 38. He spent a full ten years trying to traverse the length of his driveway using crutches and trying to walk. He never did it. Never. Every single day for ten years, he would fall and the household help would have to carry him back into the house. Whether or not you agreed with him politically, FDR was a remarkable example of perseverance when it came to dealing with polio. Interestingly, Senator McConnell was diagnosed with polio when he was only 2 years old, and it was his mother who did physical therapy four times a day. As well, they went to the same hot springs in Georgia that was used by FDR.
The idea of being unstoppable was illustrated a different way on page 129 by Mark Twain. He described that kind of mindset, the one that goes from "So what?" to "Now what?" by the following: "Twenty years from now, you will be more disappointed by the things you didn't do than by the ones you did do. Sail away from the safe harbor." Easier said than done, for sure. It was time to pray, which we did, and then it was time for Ronnie to roll.
By: Ali Elizabeth Turner