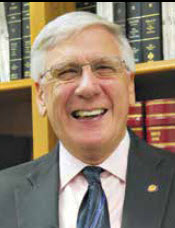 By: Ali Elizabeth Turner
It's March, and that is the time of year that in the world of collegiate sports is known as March Madness. The NCAA basketball championship is one of the most important contests of the year, and there is no shortage of legends and life lessons that come from both the coaches and the players who have been a part of it since 1939. When the mayor came in, we dived right in to the life lessons that were taught by Coach John Wooden, and next edition of Ronnie we will talk about Coach Pat Summit, who won the Coach John Wooden Leadership Award in 2008 for her extraordinary career with Tennessee's Lady Vols.
The first life lesson was that Wooden, as well as us, will not fully understand God's plan on this side, and that often things happen that are "above our paygrade." Wooden experienced that rather dramatically on two occasions. The first was during WWII when Wooden had to undergo emergency surgery that kept him from reporting to his ship, the USS Franklin. The young man who was assigned to Wooden's battle station was struck and killed by a kamikaze pilot. The second was when he was due to fly from Atlanta to Raleigh for a basketball camp. Circumstances arose that caused him to have to cancel his flight and rebook it for the next day. The plane took off, crashed, and everyone on board was killed. I think it's safe to say that one of the most important lessons that Wooden embodied is to live fully, a life of faith, because there is no way to know when or what the future holds.
Coach Wooden was himself a disciplined man, and expected his players to be. That being said, he allowed no profanity, and taught his players the same thing his father taught him: "Don't lie. Don't cheat. Don't steal. Don't whine. Don't complain. Don't make excuses. Don't compare yourself to somebody else, but be the best that you can be." Interestingly, long after his players left UCLA, they stayed in touch with him, often calling once a week to check in. He loved them, they loved him, and Wooden was also someone who never spoiled his players. "He had a healthy view toward discipline," said the mayor.
The State of the City speech is going to be on Thursday, March 10, and as of this writing, there are a few tickets left. They can be purchased at the Chamber of Commerce, who is sponsoring the event. For the last several years the event was held at Athens State University Sandridge Ballroom, but they have outgrown the venue, and it is being moved to Carter Gym. The theme of this year's speech is "All In With Athens." Both the mayor and Holly Hollman chuckled as they told me, "We stole this from the Youth Commission kids," who use the same title for their podcast. "I am excited that we can all meet in person," said Mayor Ronnie. The time had come once again to pray, so we did, and then it was time for Ronnie to roll.
By: Ali Elizabeth Turner