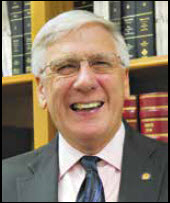 By: Ali Elizabeth Turner
It had been a full week and then weekend, and Mayor Ronnie was just back from out-of-town baseball games for his grandson Quinton's leagues. We were sandwiched in between two very important meetings, and I was glad that the topic of this Ronnie came easily. It all centered around fall being portrayed not through the lens of football or any other sport, or even the festivals that have put Athens on the map for years. It was about the season being about caring, especially as it pertained to fighting cancer. September and October both focus on raising awareness and support for a number of different cancers. They include childhood, prostate, gynecological, lymphoma, leukemia, thyroid, and breast.
In case you are new to the area, this town and county are fierce fighters of cancer. Every type of fundraiser that can be imagined is dedicated to fight this horrible disease which has become like a plague. They include 5Ks, 10Ks, fishing tournaments, BBQs, and more. Our city lost two dearly beloved public servants to cancer this year: Cathy Cothren, who worked for the Athens Police Department and volunteered for everything, and City Councilman Frank Travis, who did everything from training people at Brownsferry in the art and science of running a nuclear reactor, to dancing, singing, and acting. Tears still flow when people mention their names, and their lives and grace in their final battle make us want to battle all the more.
Once, when Cathy was still with us, Holly Hollman took her to the doctor in Huntsville, and on that trip found a quite moving poem that helped her and has helped others, including me. It reads as follows:
"Life is amazing.
And then it's awful.
And then it's amazing again.
And in between the amazing and awful,
 it's ordinary and mundane and routine.
Breathe in the amazing,
 hold on through the awful,
and relax and exhale during the ordinary.
That's just living heartbreaking,
 soul-healing, amazing, awful, ordinary life.
And it's breathtakingly beautiful."
Mayor Ronnie asked about the Travis Manion 5K and how it went. Cathy was always the first one there as a volunteer, and the last one to leave, and she was honored this year. And, the tears did flow. For the sixth year in a row, I did the 5K and had the privilege of walking it with Thad Forester, the spokesman for Travis Manion this year in our city. He lost his brother Mark in Afghanistan in 2010, and wrote an Amazon bestseller entitled My Brother In Arms: The Exceptional Life Of Mark Andrew Forester, Air Force Combat Controller.
In addition, Big Spring Park was once again the site of the Eli's Block Party/Superhero's Day, and the superheroes were out in full force. The kiddie train wound its way around the east side of the park, and watching the kids interact with the superheroes was a total delight.
Our city and its mayor are also known for being committed to rid us of litter, and the LDS church and the Athens Baseball team were involved in organized trash pickups.
The 30 minutes flew by, and it was time to both pray that the community would "fall" into caring, and for the leadership of our city and county. So, pray we did, and then it was time for Ronnie to roll.
By: Ali Elizabeth Turner