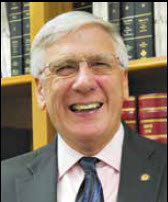 By: Ali Elizabeth Turner
The primary election had occurred after our last meeting, and what a time it has been. When we met on Wednesday rather than our usual Monday because of the Memorial Day holiday, the news had broken the day before that the "upset of all time" had occurred between Jay Hovey and incumbent Alabama State Senator Tom Whatley in the district that includes Auburn. Tom Whatley had served for three terms, and Jay Hovey is a political newbie. What was the buzz? That Hovey won by one vote. I learned that in the State of Alabama there is a protocol when this happens, and Mayor Ronnie wanted to post information so that voters would understand the process when provisional votes come into the election process. Basically, if you are a registered voter and you go to your polling place to vote and can't find your name, you cast a provisional ballot that is confirmed after proper identification can be produced, and it must be counted up or down by one week after the election by noon of the seventh day.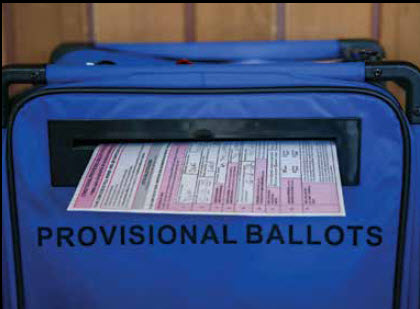 Vote 411 says further:
A provisional ballot is voted the same as any other ballot except you must sign an affidavit attesting to your eligibility to vote and complete a voter update form.
If your name is not on the poll list, the provisional ballot will be counted only if the county board of registrars is able to confirm, after the election, that you are a duly qualified elector of the county.
"We really have to remember how important our vote is," the mayor said with a chuckle. I countered with, "Who would have thought that this was possible?" He continued with, "This transcends party and politics," and told me that one of the most important aspects of what the kids learn in the Mayor's Youth Commission is not only the importance of voting, but learning what it takes to get registered to vote and then doing it.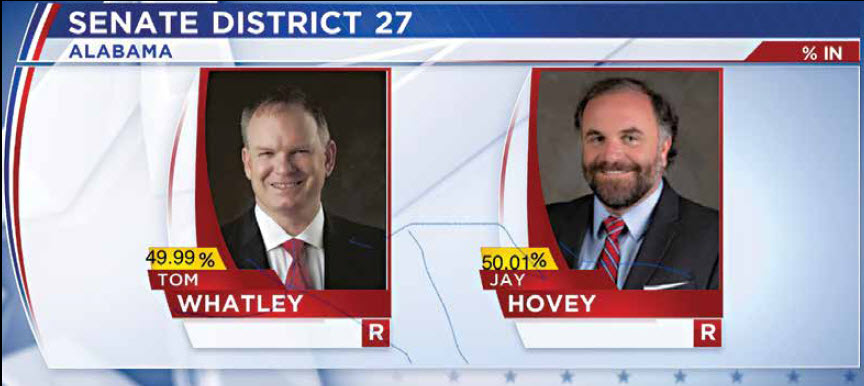 The mayor went on to tell me about one time when he voted provisionally when he and Sandra were living at a different address that was in a different district, and they didn't know it. So, he had been through the process, and was grateful for it. "It's part of our checks and balances," he said.
The Center for Lifelong Learning at Athens State University had announced that they are going to use the space on Marion Street for business development, and the mayor was going to attend the kick-off later that morning.
We moved on to the subject that is making our whole nation ache: the shooting in Uvalde. "It's important that we stay grounded in the Constitution, that we protect our most vulnerable, children and the elderly," the mayor said. He continued and said, "Can you imagine what they are going through? I shook my head no. We then prayed earnestly for Texas and Alabama, their town and our town, and then it was time for Ronnie to roll.
By: Ali Elizabeth Turner