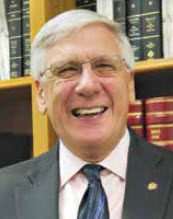 By: Ali Elizabeth Turner
Last Monday, we met literally hours after North Alabama had 70+ degree weather first, followed by a tornado, and then 5+ inches of snow, all in less than 24 hours. "Weather Gone Wild" was the word of the day. "Our guys from Utilities have been up all night restoring power," said the mayor as he flew in and sat down. As he settled in, he commented about a number of people who were battling cancer. "It's been a tough year, and they need our prayers," he said, right after he wished me Happy New Year.
Mayor Ronnie then moved to what he called "major developments." This is code for all kinds of commercial development projects that he can't talk about, discuss, or even hint at. He did smile and tell me that "they are all good, and I am excited about them." He could, however talk about Buc-ee's and the progress they are making. One of the great challenges there has been determining what kinds of services are reasonable to expect from the city and/or the county. "Continued growth and continued challenges," he said.
The mayor popped up for a moment and asked if anyone could send him the picture that had been taken by a jogger that morning of the Judge Horton statue. He then showed it to me, and said, "This gives me chills, in a good way." I agreed. The contrast of the snow against the rest of the statue is like a symbol of unity. He then mentioned that the Youth Commission kids had come up with a theme for a podcast they have been producing entitled, All In With Athens. Athens-Limestone County Librarian Jennifer Baxter has been helping them, as has Jerome Malone of Oasis Worship Center. "They did this," said the mayor, and added, "and they are really good." The podcasts are all about what a wonderful town and time they are in." From the beginning, the Youth Commission kids have inspired and strengthened their mentors and instructors in ways that they will probably never understand. They light up everyone around them, and it is a joy to see class after class make their own personal mark on our community. The hope is that they will do so for many years to come.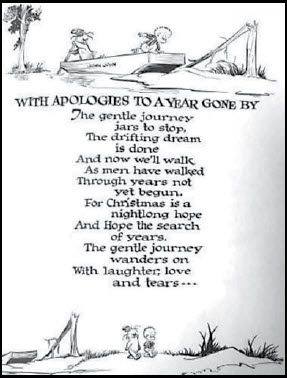 We moved on to the topic of the State of the City address coming up on January 25, sponsored by the Chamber of Commerce. "I literally have over 100 projects and subjects I could talk about, and I only have about 40 minutes," said the mayor. In honor of the Youth Commission kids, he is naming the speech, "All In With Athens," and is still in the process of focusing on the most important topics; not an easy task.
"I am excited about this year, I really am," said the mayor. "My goodness, what a community we have," he said as he prepared to attend another meeting. We prayed, like we always do, and then it was time for Ronnie to roll.
By: Ali Elizabeth Turner