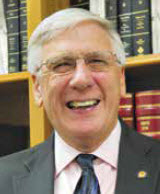 By: Ali Elizabeth Turner
First of all, the wildest part. For those of you who may not know, Mayor Ronnie is sporting a stylish cast and sling on his right arm these days. He was pitching baseballs to some kids, including his grandson Quinton, and took a line drive to his right radius. He is right-handed, so you can imagine how much fun that has been. At first, he did not know that it was broken; it just hurt like crazy. It had bled more than a bit, so he wrapped it in some towels to stop the bleeding, took the boys to Chick-fil-A to get something in their stomachs, took them home, and then accidentally moved his arm in such a way that there was nothing else to say to Sandra other than, "We need to go to the hospital." The jury is still out as to whether or not he will need surgery, and all in all, he is getting by "with a little help from his friends." Still, this has been no fun.
The upside of "wild" is Rodeo Week, which began on Tuesday. Though the weather looked threatening, the annual Street Dance was held on the east side of the courthouse. Throughout the week there will be the slack competition, the special needs rodeo, the rodeo queen competition, and the two main events on Friday and Saturday.
The "wonderful" part of the week is that it is full of graduation ceremonies, and as much as Mayor Ronnie looks forward to it, graduation is always a bittersweet time. "It goes so fast, and seems like it's just going faster," said the mayor. I nodded in agreement. The students of the Mayor's Youth Commission had their last project to complete, and that was the ceremony that awarded the $3,000 donated by DEKKO and the City of Athens for the MYC students to dispense to worthy non-profit organizations. This year there are 16 seniors who are a part of the MYC, and they hail from Athens High School, Lindsay Lane Academy, and Athens Bible School. All year long, the commission kids learn about a number of worthy causes and organizations in our community, and then they decide how they are going to give — who gets what, and how much. One of the projects from the past was allocating funds to the APD so that officers on patrol could give out Frisbees and footballs that they kept in the trunk. "We let them make the decisions," the mayor told me. "At first, they would look at us and say, 'What do you want us to do with this?' and we would always say, 'That's up to y'all.'" So, here is what they decided, after some lively debate and a pretty stringent selection process:
Athens Arts League – $275
Athens-Limestone Beautification Board – $300
Athens-Limestone Community Association – $275
Athens-Limestone Hospital Foundation – $500
Athens-Limestone County Library Foundation – $200
Camp Hope for Hospice of Limestone County – $350
Keep Athens-Limestone Beautiful – $300
Make a Way Foundation – $300
The Mayor was pleased to announce that through the fishing tournament, the Celebrity Waiter's Night at Applebee's, and the classic Relay-for-Life events, that somewhere between $15,000-$20,000 was raised this year, and they'll have the final count soon.
The annual Law Enforcement Memorial Ceremony, also known as "End of Watch," was held Tuesday on the west courthouse lawn, and was very brief due to bad weather coming in. This ceremony dates back to 1918, and specifically honors who died while in the line of duty. It is part of National Police Week.
We clearly had much about which to pray, starting with the mayor's arm, and so we did. And then, it was time for Ronnie to roll.
By: Ali Elizabeth Turner