By: Ali Elizabeth Turner
When Britley Leonard Brown was a very young girl, she knew she wanted to have a career that involved helping people. "It was either going to be medicine or law," she told me recently, and law won out. Her family has always been deeply involved in the Athens-Limestone community, and her mother and grandmother in particular modeled the value of a life dedicated to faith, education, personal development, and community service. She met her husband, Jeremy, when she was four years old, and literally married her best friend. She is an avid dog lover and Alabama fan, having graduated law school in 2015. Britley is the daughter of Ginna Chittam- Jones of Athens and granddaughter of Martha Jo and Fred Leonard of Athens and Hubert and Judy Chittam of Athens.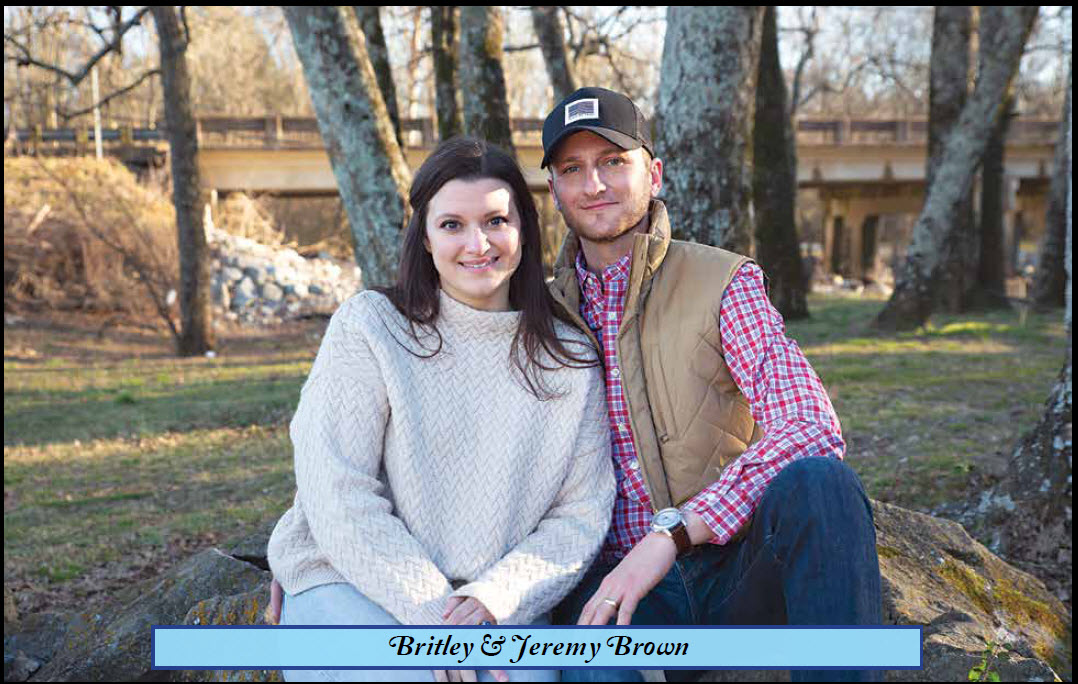 Britley holds an undergrad degree in business and commerce which she completed with distinction at the University of Alabama, and as someone who is Athens born and bred, she attended Cowart Elementary, Athens Middle School, and graduated from Athens High. While she was in Tuscaloosa, she was active in student council and service organizations, doing everything from tutoring to planting trees, and was a member of the Honors College. After college, she worked at Compass Bank for two years, and then decided to get her degree in law. She passed the bar exam the first time (no small feat), and became an attorney for the U.S. District Court for the Northern District of Alabama in 2016. She has worked as an associate at Hand Arendall Harrison Sale LLC, which is the same office as Athens City Attorney Shane Black, and while they hate the possibility of losing her in their office, they are backing Britley's decision to run for a seat on the county bench.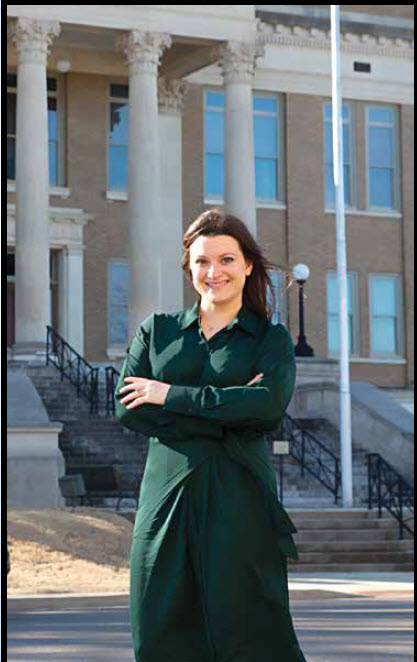 Britley has also been a guardian ad litem, which is essentially a lawyer who advocates for a child in cases such as custody or termination of parental rights, and sometimes those which involve an incapacitated adult. The sworn duty of a guardian ad litem (GAL) is to the child and the child only, and Britley has a great heart for kids.
Britley is involved in Rotary International and has been involved at Athens High with getting the youth version of Rotary (known as the Interact Club) off the ground. She and other community members have had the pleasure of watching kids come together as a club and become involved with the community. Britley mentioned that she and her colleagues have gotten a great sense of satisfaction watching how the kids "changed a lot over time." Because friends and family took the time to invest in her while serving the community themselves, she wants to do the same. She is also a part of the Limestone County Council on Aging. Jeremy and Britley worship at Journey Church, which is located in Madison.
When we spent time together for this interview, Britley asked me to make sure that readers understood exactly what is involved in being the Limestone County District Judge, Place 2. First of all, she would conduct only bench trials, meaning there is no jury selection or verdict as a part of the trial proceedings. The rules of evidence in a bench trial are the same, as are the rules of objection for both lawyers arguing the case, and the conclusion to bench trials is called a "finding" rather than a "verdict." Bench trials are common in civil cases and juvenile matters. She would also possibly hear drug cases, preliminary parts of some felony cases, and state trooper cases that occurred in Limestone County.
Secondly, because everything falls on the shoulders of the judge, and their rulings are highly scrutinized, it is imperative that the judge has a deep understanding of the Constitution, the rule of law, and what actually constitutes discovery. In addition to those qualities, a district judge must be what Britley describes as an "impeccable listener."  She said, "I am calm and I listen to all sides. Also, I have to see everything as a whole. You have to rule as you think, not as you feel." The cases Britley would hear if she is elected pertain only to rulings applicable to Limestone County.
In the six years that she has been a member in good standing of the Alabama Bar Association as well as the Limestone County Bar Association, Britley has represented hundreds of clients in circuit and district courts; Juvenile Court of Limestone County, Alabama; probate court; and the Bankruptcy Court of the Northern District of Alabama.
In terms of her personal mission, Britley wants voters to know that she is running on her conservative values, and she has a strong belief in the Constitution. "I believe in the rule of law, and intend to enforce the same with honesty and integrity," she said. In addition, Britley stated, "I humbly ask for the people of Limestone County's vote on May 24, 2022, in the Republican Primary," Britley Brown said. "If elected, I pledge to be a fair and impartial judge who serves the citizens of Limestone County honorably." If this is who you feel would be a good choice for Limestone County, then let your voice be your vote for Britley Leonard Brown.
By: Ali Elizabeth Turner