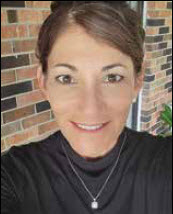 By: Tina Morrison
Regardless of the official first day of summer being weeks away, the weather in North Alabama is already transitioning from spring to summer. We felt it with the high 85-degree temperatures for National Tourism Week and Mother's Day. The April showers have indeed brought May flowers and with everything in bloom, this is my favorite time of year in Athens-Limestone County. All the grass and evergreens are this brilliant spring green from all the rain, but the mosquitos are not out in full force yet. While it seems like it's still early in the year, the June calendar reminds us that we are indeed at that 'half-year' mark for 2023. Spring and early summer are the absolute best times in North Alabama to be outside, and we have no shortage of outdoor recreation options, like camping, overlanding, hiking, biking, fishing, pickleball, and more. In this issue, I'd like to share with our readers, some information about one of my favorite outdoor activities – trail hiking.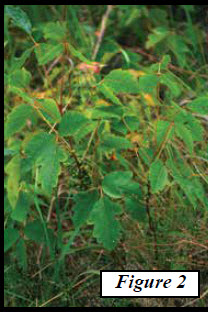 Before deciding on which trail you'd like to explore, here are some safety tips before you hit the trail.
Provide someone with your plans and estimated return for your trip. If no one knows you've taken the trail and when you plan to be back, there is no one to know when there is a problem and you may need help.
Think about supplies — even the shortest walk on the trail needs supplies. Water, freshly charged cellphone, snacks, Band-Aids, sunscreen, a flashlight, and non-emergency numbers are just a few things to consider.
Check the weather before heading out — it may be sunny when you start but is there a storm in the forecast? Is a temperature drop coming?
The right gear for the right terrain. Choose apparel, shoes, and gear to meet the needs of your walk or hike.
No one expects to have an accident, and it is always best to be prepared, not scared.
Know the name of the trail you are on. Some trails have multiple names — try to know as many as possible.
Be prepared to provide details for your location.
Know your trailhead name or landmark. Some trails only have two trails while others may have multiple trailheads — know where you started and which direction you are headed.
Know or be able to estimate how far you walked from the trailhead. Noting a landmark you passed — for example, a memorial marker, the second bridge, a double-back curve — could help speed your responders in finding you.
Lastly, if you're allergic or unsure if you are, you'll want to avoid poison ivy and poison oak by learning how to spot them.
Figure 1. Poison ivy leaves have three leaflets. Leaflets have scattered, jagged teeth along the edges and may have a larger tooth or lobe close to the bottom edge of the leaflet, giving it a mitten-like shape. There is often a red spot where the bottom two leaflets join together.
Figure 2. Poison oak looks similar to poison ivy, but the teeth along the edges of the leaflets are more rounded, the leaves often are not as shiny, and the form is more shrub-like.
Now for the fun part, deciding which trail to go on!
Richard Martin Rails to Trails, Elkmont, AL – The 10.3-mile trail winds its way past the site of the Battle of Sulphur Creek Trestle. The trail offers a back-to-nature greenway for hikers, bikers, joggers, bird watchers, and horseback riders as well as naturalists, students, and historians. The trailhead is in downtown Elkmont. The trail hours are daylight to sunset. No motorized vehicles are permitted on the trail.
Swan Creek Greenway Trail, Athens, AL – This 2.3-mile greenway not only connects the Athens SportsPlex to the Athens Recreation Center and Athens stadium track but also stretches to U.S. Highway 72. Accessible to walkers, strollers, and bicycles – this gentle trail paved with crushed stone passes beside the gently flowing waters of Swan Creek through nature. A variety of trees tower over the trail and wildflowers and wildlife are abundant as well. It's not unusual to encounter deer on or near the trail or an occasional grey heron strolling the waters of the creek fishing. Birdwatchers will enjoy the chance to glimpse a variety of songbirds, kingfishers, pipers, and more.
Marbut's Bend Trail, Salem, AL – My personal favorite, this 1.1-mile trail is a treat for everyone! This trail was created with accessibility in mind with compacted crush walkways and wooden bridges perfect for scooters, wheelchairs, or strollers. Enjoy two different boardwalks that have front-row viewing of the Elk River and several benches along the way to stop and rest.
Get in touch with your natural side and enjoy Athens and Limestone County trails and walks. Whether you are looking for a 1-mile hike or a 10-mile bike ride, we have some of the best locations anywhere. Above are just a few examples of what is offered. If you need more information, please check out our website:  www.VisitAthensAL.com or contact us at (256) 232-5411 and we will be happy to point you in the right direction. Happy trails!
By: Tina Morrison, Tourism Athens