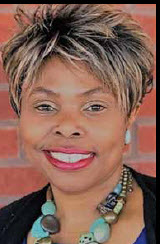 By: Jackie Warner
If He is calling or has called you to it, He will equip you through it.
When we feel defeated, or that nothing seems to be working right, God is our strength and power. He will not call us and then abandon us. 
The scriptures say, "I am sure of this, that he who began a good work in you will bring it to completion at the day of Jesus Christ." (Phil 1:6) So no matter what God has placed in your path, He can enable you to do it, and remember it is for His glory. Again, for HIS Glory!
Let us take a moment to reflect on the times we have told God, please take this away from me or if not Lord, please remove me from this situation or perhaps the people on your path. I believe this is where we get messed up and derail the purpose of our trials and tribulations.
I was listening to a devotional online and when I heard what was being shared, I had to think about all the times I have asked God to take something away or remove it from my path. When we really think about it — that thing, person, or situation — their purpose is to teach us and improve our lives for the journey. We are to trust God, knowing that He has prepared tasks for us to do beforehand and that He will provide what is needed. Many times, we think we are helpless and are in over our heads, but do not doubt that God has not brought you to something without placing the right tactics and tools in your possession to proceed.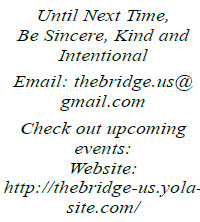 We will face challenges and struggles, but God has provided all the tools we need. It takes time to grow into the person God wants us to be. When we are in those challenges and struggles, don't lose faith; God has provided and equipped us for the journey.
Ephesians 2:10, NIV For we are God's handiwork, created in Christ Jesus to do good works, which God prepared in advance for us to do.
Jeremiah 29:11, NIV For I know the plans I have for you," declares the Lord, "plans to prosper you and not to harm you, plans to give you hope and a future.
Philippians 2:13, ESV For it is God who works in you, both to will and to work for his good pleasure.
By: Jackie Warner
Career Development Facilitator "Impact, Engage, Grow" Community Matters