By: Ali Elizabeth Turner
Recently, I had a truly encouraging conversation with Pammie Jimmar, the new president of our Greater Limestone County Chamber of Commerce, and to say that I am personally jazzed about what is going to be coming our way starting in February is an understatement. The Chamber, Athens State University, UAH, and the Small Business Development Centers (part of the Small Business Administration) are teaming up to help people who range from having a dream or idea for a business and have no idea what to do next, to people like me who have been in business for a while and still have a lot of developing to do. The timing could not be better; everyone knows that Athens-Limestone is on fire with growth, and if ever there was a time to grow well, it's now. And thankfully, help is here, and there is no cost except your time, attention, and application of what you learn.
When I was "tossed into the Athens Now pool and told to swim," I had a knot in my stomach that stayed for years when Publication Week rolled around two times a month. One of the things that helped me keep my sanity more than a decade ago was the set of
workshops that was offered by this same team, and I am thrilled that they are back and ready to roll! Speaking candidly, I need to get way better at things like Excel, which workshop, or (as Pammie says is a better term, "business development opportunity") will be offered in the fall, and Pammie is giving me some great contacts to help with learning how to leverage and manage social media.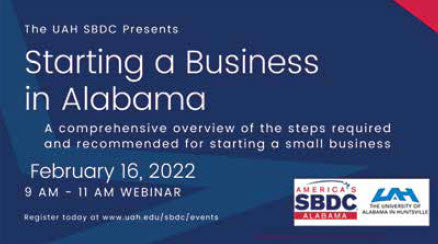 Here is some of what Pammie told me fuels the fire in her belly to help business people in our area succeed and have staying power:
"For me, working with businesses for ten years, not having a plan is what cripples businesses that otherwise could have thrived. Business advising is for anyone who is the dreamer, who says, 'I need help getting this idea out of my head and onto paper.' If you do have a plan, get it out, dust it off, and follow it. It is your roadmap to success."  If you don't, they will teach you how to form and follow a business plan, and will do so without shaming you.
Another important topic, even for businesses that only have 3 or 4 employees, is Human Resources. There are many new regulations and trends that small and large businesses owners need to be aware of to keep them current and up to date, and this is some of what will be covered in the HR Series. More topics will include but will not be limited to: Starting A Business In Alabama, writing contracts for government jobs, how to use Canva, creating Power Point presentations, crafting a business plan, and other skills needed to succeed. The Chamber is partnering with UAH SBDC and Athens State Center for Lifelong Learning for these presentations, and Pammie noted, "For now, all the sessions will be taught online, and as soon as it is safe to do so, we'll be back in person attending sessions.
For anyone wanting to start or grow a business in Limestone County, UAH SBDC, which is Alabama's leading resource for business and entrepreneurial assistance will be available with assisting all stages of business development. Classes are beginning in February on the 2nd and 4th Tuesdays from 9 a.m.-2 p.m. by appointment only. All classes and Business Advising is available at no cost.
Pammie Jammar and Andrew Dollar, the Director of the Center for Lifelong Learning are going to be some of the team that will direct the First Annual "Shark Tank" type event that will be in March. It is called the Singing River Trail Launch Tank event, and prizes will include 20K in cash prizes, a 100K credit line, business coaching, and business exposure. Pammie and Andrew will be responsible for the Limestone County part of "the tank," which will also have contestants from Madison, Morgan, Lauderdale, Jackson, Lawrence, and Colbert counties. Even if you don't win the Tank event, what you will learn and how you will grow personally, as well as in your business, will be invaluable.
If you are feeling curious but not confident, you have come to the right place. Pammie told me that she has a deep respect and admiration for people who have an entrepreneurial mindset and desire, and she is fully convinced that the needed skills for success are something that can be learned and that they work.
"When companies (or individuals) make the decision to be in business, it is a sacrifice, You're doing most of it. You tell yourself, 'This is going to better myself, and grow my client customer base—' I have always admired people who do that," said Pammie.
Now is the time to get the help and direction you need to start or improve your business, and Pammie Jimmar and the Chamber of Commerce crew are hoping you'll take them up on their offer to learn and grow well. You literally have nothing to lose.
For more information, go online to https://www.uah.edu/sbdc, https://athens
nowal.net/calling-all-entrepreneurs-applications-now-open-for-inaugural-singing-river-trail-launch-tank/
the events tab of https://www.tourathens.com/,  the Chamber Facebook page, or you can do it the old-fashioned way and call them today at
(256) 232-2600.
By: Ali Elizabeth Turner