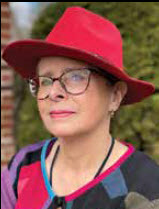 By: Ali Elizabeth Turner
Ten years ago, Homeland Security Special Agent Tim Ballard left his job in order to form a private foundation that was dedicated to rescuing children from sex trafficking, and to breaking up the operational rings of their traffickers. Several agents left their jobs to join Ballard in the battle, and on July 4, 2023, Ballard's story is going to be told on the big screen by none other than actor Jim Caviezel, the man who played the part of Jesus in Mel Gibson's iconic 2004 film, The Passion of the Christ.
Tim, whose not-for-profit organization is called Operation  Underground Railroad in honor of the abolitionists of the 19th century and their tireless efforts to destroy slavery, always knew that Caviezel was the only one he would feel comfortable with playing the leading role. He says that Jim's portrayal of Christ affected him deeply. On Jim Caviezel's part, he feels that the lead in this film, which is called Sound of Freedom, is the second most important role of his acting career.
To prepare for the role, Caviezel shadowed Ballard, took extensive firearms and tactical training and also observed an actual rescue operation in Latin America. When you see the film's trailer, I think it's safe to assume that Jim's tears with regard to the horrors of trafficking are not made up. Before reading the script, Caviezel said he'd never heard of Operation Underground Railroad. But as a husband and father of three, he can appreciate the organization's mission and sees playing Ballard as more than just an acting job. "If you are going to look into the face of evil and go after these sex traffickers, you better have a strong heart," Caviezel said. He further stated, "It's hard for people to deal with this subject but it has to be dealt with. It's a growing empire, three times bigger than the NFL…It's happening in every country," Caviezel said. "It has to be attacked. The screenplay is there, the director is there, the actor is there and we have a really great cast, with actors from different nations that will obviously need help on this."
Tim Ballard's desires for the selection of Jim Caviezel for the lead, as well as film's impact are stated as follows:
"It was important to us that whoever played this role had to be someone that willfully did it with God and knew that that light has to come out because we don't want this to just be a movie, we want this to be a movement. We want this to be something that saves kids … and warns would-be traffickers and pedophiles that we're coming."
This is where you can get involved, if you wish, and help "spread" the Sound of Freedom. Angel Studios, who are the ones who brought you the hit series, The Chosen, picked up the distribution rights. Sound of Freedom is finished, and is due to be released to theatres on July 4, 2023. If you want to help get the message out, get the film into more theatres in more cities to be shown at more times, then you can become an anti-slavery activist by joining the thousands that are crowdsourcing through Angel Studios. For more information, go to https://invest.angel.com/freedom.