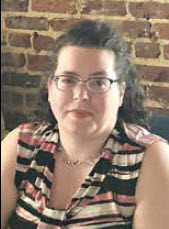 By: Cayce Lee
Summer is coming to pass and fall is beginning to creep into the surroundings with cool air embracing the nights and hints of color tipping the dancing leaves. Soon the pumpkins and gourds will ripen to bright oranges and deep greens for picking and decorating. Pumpkin spice everything will soon fill the shelves, plates, mugs, and many homes.
Another harbinger of fall are all the school sports that take to the field, court, and stadium. This year sees many of our schools going digital for some or all of their sports to better control the number of spectators. Whether you are looking to head to Friday night football, volleyball, basketball, powderpuff, softball, or baseball, check to see if you need digital tickets or can pay at the gate. You can snag your digital tickets at GoFan.co, just search your school's event you want to attend and voila! Note for your planning — several high school concessions have gone cashless this year as well, so remember your card or setup your digital pay app to enjoy the refreshments from the stand and support those clubs too.
So, are you ready to add a little fun to your September or are you looking for some opportunities to give back to the community? Maybe one the following events can find a place in your plans. You can find the details for these events and other events at VisitAthensAL.com/events.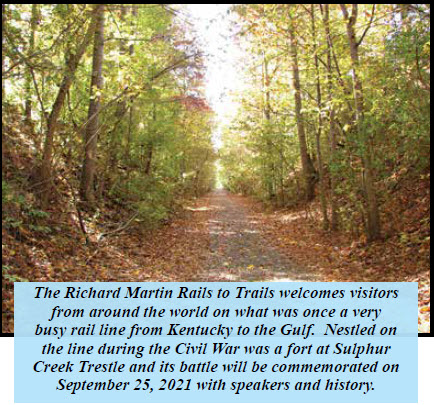 It's a month of Superheroes…
From September 1- 30, Eli's Block Party Childhood Cancer Awareness Foundation is hosting its annual Superhero 43 Virtual Race to honor the 43 children diagnosed each day with cancer or for those who can take this challenge on in four days from Friday, September 3 – 6. You can also come spend time with the family at Superhero Fun Day with Eli's Block Party on September 11.
Make a difference…
The 7th Annual Run Like-A-Boss 5K In-person and Virtual Run will be September 4 benefiting a local cancer family in need. Help raise funds for new equipment at Athens-Limestone Hospital by teeing up at the Crystal Cup Golf Tournament on September 9.  The 9/11 Heroes Run-Athens and 20th Commemoration of that fateful day will be September 11 in downtown Athens. You can enjoy the 2nd Annual Fish Fry and Gun Raffle with the Disabled Veterans of America James L. Daniels AL Chapter 51 or head over Tribute to Freedom featuring the Big Brothers Big Sisters of Tennessee Valley Motorcycle Poker Run on the 11th of September as well. Walk, run, or waddle your way to the finish line for the 17th Annual Duck & Run 5K with Keep Athens-Limestone Beautiful on September 18.  September 23, tee up at Canebrake Golf Course benefiting the scholarships at Athens State University with Athens State's Alumni Foundation. The 5th Annual Clays for CASA of Madison County will be September 24 at Old South Clay, Athens-Limestone newest outdoor attraction.
Want to have more fun outside…
Come explore the Athens-Limestone County Public Library's garden during the Ribbon Cutting and Open House on September 2. Spend the morning of September 4 with Joe Wheeler State Park's Naturalist Sam Woodruff as you go on the National Wildlife Day Hike or maybe head to Redstone Harley-Davidson for Truckers Appreciation Day or the Cruise-In in downtown Athens. It's the PawPaw Patch Hike at Joe Wheeler on September 16 and 18 celebrating Alabama's tropical looking fruit native.  Aim for the clays during the Greater Limestone County Chamber of Commerce Sporting Clay Tournament at Old South Clays on September 17. First Day of Fall Hike takes to the Champion Trail at Joe Wheeler State Park on 22nd of September. Don't miss the 1st Annual Elkton Police Department Rodeo with broncos and bulls on September 24 and 25. Take a stroll on the Richard Martin Rails to Trails and listen to the speakers as the Battle of Sulphur Creek Trestle is commemorated on September 25.
Take a moment and remember the Tribulations and Trail…
September 18 is a day commemorating the Trail of Tears, which honors our Native Americans who were forced to march from their tribal lands in the east to the lands of the Indian Territory that is now Oklahoma. Early that morning, the annual Trail of Tears AL-TN Motorcycle Commemorative Ride will start in Bridgeport, TN, pass through Limestone County on Mooresville Road and U.S. Hwy 72 and end in Waterloo, AL. Redstone Harley-Davidson will host its annual Pit Stop Party at the dealership offering a chance to mingle with the riders or to join the ride at that point. Citizens are welcome to watch the motorcyclist pass down U.S. Hwy 72 but are requested to respect private property, not impede traffic, and please not leave litter behind.
Tune in…
September 4 has a little music lakeside at the Joe Wheeler Bash. If you're looking for some toe-tapping fun, we have good news as Heritage Church is hosting County Line Road Concert Series on September 12, 19, 26. Sean Carson strums away in the dining room at Joe Wheeler State Park on September 27. Steel 6 will be partying at Machines Machine Shop in Ardmore on September 24. Darin and Brooke Aldridge take the McCandless Stage as part of the Tennessee Valley Old Time Fiddlers Convention Concert Series on September 28.
Ready for a scare…
The terror awaits you and your friends at The Lester Haunted Hospital as they kick off their 2021 season on September 24 and 25.
By: Cayce Lee
Social Media Specialist, Athens-Limestone County Tourism Association