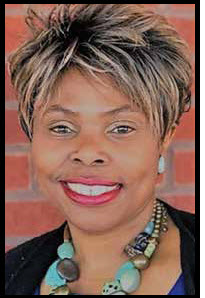 By: Jackie Warner
I had the honor of speaking to a group of students this past weekend at a youth day on the subject of "Building Your Self-esteem Through Godly Values." We shared a lot and we all learned a lot about ourselves and what a true brand is in God. So many of us look to the Internet, social media, and what others think to define who we are and how we should feel about ourselves. What is your destination when you are not building your self-worth and self-esteem in God?
Psalms 118:8 – It is better to trust in the LORD than to put confidence in man.
Having confidence that I am who God says I am. 
We must understand that this is not dependent upon our own abilities but instead on knowing that God provides and will equip you for the work He has set out to be completed in your life.
Jeremiah 17:7
But blessed is the one who trusts in the Lord, whose confidence is in him.
Psalm 139:13–14
For you created my inmost being; you knit me together in my mother's womb.
1 Peter 3:3-4 Your beauty should not come from outward adornment, such as elaborate hairstyles and the wearing of gold jewelry or fine clothes. Rather, it should be that of your inner self, the unfading beauty of a gentle and quiet spirit, which is of great worth in God's sight.
Psalm 143:8 Let the morning bring me word of your unfailing love, for I have put my trust in you. Show me the way I should go, for to you I entrust my life.
When everything about you feels wrong and broken and misfit in this world, choose to rely on the fact that God created You just the way you are, on purpose.
You were fearfully and wonderfully made by an Almighty God who does everything on purpose.
Until Next Time, Be Sincere, Kind and Intentional
Jackie Warner, Community Outreach Specialist
Email: thebridge.us@gmail.com
Check out upcoming events:  Website: http://thebridge-us.yolasite.com/