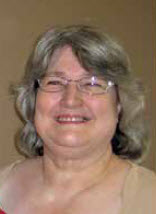 By: Wanda Campbell
Retirement is just a never-ending vacation according to the retirement cards. You need a plan if you are going to retire, they say. According to Chris Hogan of Ramsey Solutions, 48% of Americans have less than $10,000 saved for retirement, and more than 50% of Baby Boomers say all or most of their retirement income will come from Social Security. The average Social Security payment is $1340/month or $16,000/year. Is that going to be enough? And he says 35% of women have zero retirement savings. Well, that's scary.
There lots of books out there if you are a planner. I read The Five Years Before You Retire, by Emily Guy Birken. It has some good advice and probably would have helped a lot if I had read it five years ago instead of one month ago.
I thought I had a practice run last year when I had to work from home for two months. The difference was I was working on work projects and staying home, not working on my projects and staying home. I still had to complete structured work eight hours Monday through Friday.
I like to keep busy and was worried about not having enough to do. Don't get me wrong, I like to sleep in but after 50 years of getting up between 5:30 or 6 a.m. it is really hard to sleep late.
I officially retired on December 31, 2020. Since then I have been busy doing chores that I could not do while I was working. I have new shelves in my bedroom, a new pantry in the dining room, and shelves in the garage.
I have been to the dump, Goodwill, and the recycle center several times because I have cleaned out my closets and files. I went to the local shredder and the dangerous chemical recycle too. It is amazing how much junk you can collect in 10 years. My house has never been so organized.
In the meantime, I have watched all the episodes of Supernatural (all 15 years – 327 episodes) and The Walking Dead (10 years – 147 episodes). New episodes of The Walking Dead start on Feb 28 (I thought it was over). I have emptied my Netflix queue and even filled it up again.
Two months was all it took for me to finish my list and get bored. I really did not want to go back to work, but I was missing it. Maybe I could do both.
On February 2, 2021, I started back at the Center for Lifelong Learning. I am excited to work with my colleagues again…and even more excited to work only three days a week. My job is different but is something I enjoy. As Confucius said, "Choose a job you love, and you will never work a day in your life."  This quote is also attributed to Mark Twain, Marc Anthony, and Apple CEO Tim Cook, just to name a few.
If you are considering retiring, I hope you plan well, or retire and go back to work part-time. It keeps you young and helps your brain stay active.
By: Wanda Campbell
Center for Lifelong Learning – 121 South Marion Street, Athens, AL 35611 – 256-233-8262