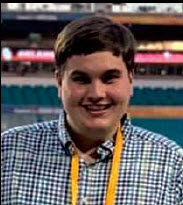 By: Blake Williams
An upcoming cornhole tournament hopes to raise hundreds of dollars for the fight against cancer.
County for a Cure, Limestone County's American Cancer Society Relay for Life team, has scheduled the 2021 Cornhole for a Cure tournament, presented by Grayson Carter & Son, Contracting Inc., for Saturday, April 17, 2021, with a rain date set for the next day. Sign-in registrations and open courts begin at 11 a.m. and the tournament starts at noon. Teams can pre-register by emailing County for a Cure team captain Michelle Williamson at michelle.williamson@limestonecounty-al.gov.
The tournament will be held at Lucy's BARge, located at 6049 Bay Village Drive, on the beautiful Tennessee River in Limestone County.
The cost to enter is $50 per team of two. There is $1,000 worth of prize money up for grabs.
By: Blake Williams