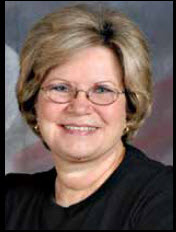 By: Yvonne Dempsey
"Let their remembrance be as lasting as the land they honored." – Daniel Webster
Although it is a few weeks away, Memorial Day is a day set aside to remember our country's veterans. Originally called Decoration Day, from the early tradition of decorating graves with flowers, wreaths, and flags, Memorial Day is a day to remember those who have died in service to our country. We also remember all veterans who were willing to lay their lives on the line for their country.
Today, many people spend time on Memorial Day, or a few days before, placing small American flags on veterans' graves. Some choose to do this at a friend's or relative's grave, but many choose to honor complete strangers for their sacrifices.
Here in the Limestone County area, we are blessed to have many citizens who choose to undertake the responsibility of placing flags on the graves in various cemeteries. This can be done by anyone — individuals, families, churches, civic organizations, Scouts, schools, veterans' organizations. Volunteers can adopt one or more of the cemeteries in which to place flags.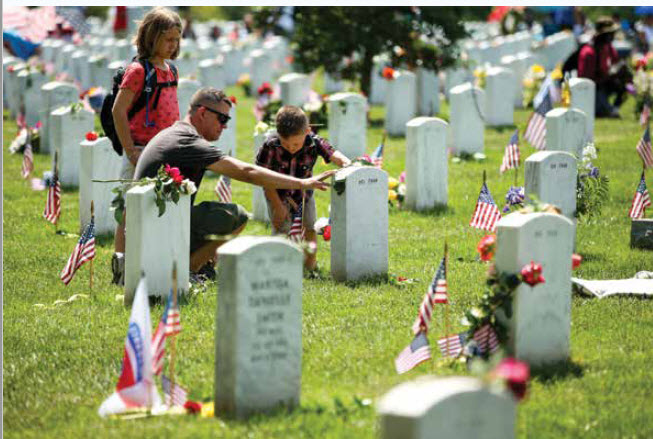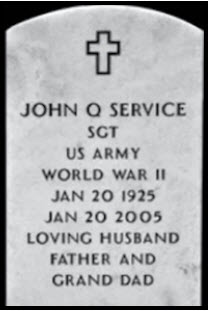 Volunteers are needed for this endeavor because there are approximately 5000 veterans' graves in 250 locations throughout the county. Flags are pre-counted and labeled for each cemetery and may be picked up at the Alabama Veterans Museum starting Saturday, May 7 after Coffee Call which is at 8 a.m. or any day, Monday -Saturday 9 a.m.-3 p.m., but prior to Memorial Day, which is the last Monday in May. There is no cost to volunteers except for their time. If you are aware of a veteran's grave that may be overlooked or not in the museum's database, please give the information to the museum. We do not want any veteran to be forgotten.
Help is also needed to identify veterans' graves that might not be in our database. The museum's archives includes a database of veterans with information such as full name, birth place, dates of birth and death, dates and branch(es) of service, units/ships, locations and assignments, awards and decorations. Pictures of the veteran are included and these can be scanned when they are brought in and immediately returned. Veterans need not be deceased to be included in the database. Additional information can be added at any time.
Memorial Day is usually considered the beginning of summer for many people. While you are enjoying this time of frivolity, would you please consider giving some time to honor those who gave all for our great country?
"While we can never fully repay the debt owed to those who lost their lives defending our nation, we must do everything we can to uphold our commitment to those who've worn the uniform of this great nation and to their families who have made significant sacrifices on our behalf." Sen. Tammy Duckworth
By: Yvonne Dempsey