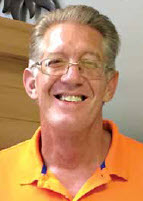 By: Roy P. Williams
A few years ago a juice was released to the public that was made from the fruit and peel of the queen of all fruits called mangosteen. It was highly recommended for all age groups because it tastes so good even children could take it and receive the health benefits from the nutrients it contained.
It became very popular very fast because it supported the health of the human body so well that people could actually feel and report the results in just 30 to 40 days. For many children it practically shut down the symptoms of allergies, asthma, and even skin conditions very quickly. For adults with high blood pressure, breathing disorders, arthritis, auto-immune disorders, pain and inflammation, diabetes, and some cancers such as leukemia, the body responded very well.
Over about a five-year period of time, millions of people used Xango and reported their results. Even many medical doctors like Dr. J. Frederic Templeman used it in their medical clinics with amazing health benefits reported. Unfortunately, the management of the company dissolved and the company collapsed.
What didn't change was the fact that over 23,000 medical studies and reports were released over the years. The interest in mangosteen never went away, however there was no juice available. A few companies tried to distribute it in capsule with only a small impact on the overall market.
Mangosteen Today
Finally, early in 2023, a company discovered a way to take the fruit and pericarp from the mangosteen and extract the active ingredients that make it so beneficial for overall health using a new technology called nano-formulation, which makes the active ingredients ninety-times more absorbable. This product called XanthoMyst is simply sprayed into the back of the throat and held for fifteen seconds. The particles are so small, that after fifteen seconds there is nothing to swallow because it is absorbed through the oral mucosa directly into the bloodstream.
As good as the fruit juice Xango was, only about 5 to 7 percent of the active ingredients were absorbed into the blood. With this new nanotechnology, the mist will change the way people take mangosteen forever. It has almost no taste at all and is so safe that if a child got the bottle and used all of it there would be no negative side effects. XanthoMyst can also be taken with any medications. As more people learn the health-enhancing benefits, it is sure to become even more popular than Xango was.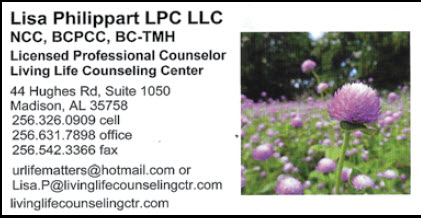 We are already highly recommending it for all age groups to support natural health for anyone wishing to maintain good health and especially for all those diagnosed with heart disease, diabetes, cancer, arthritis, auto-immune diseases, allergies, asthma and other respiratory issues, pain, low energy, headaches, and many more. It is a very powerful anti-inflammatory to help with pain, and free radical scavenger to support heart and immune health. It is so easy to use and very cost friendly.
Free Natural Health Seminar
(Ali please put the ad here)
To learn more or pick up your first bottle, go by Herbs & More in Athens, NHC Herb Shop in Killen, Reflections in Lawrenceburg, Health Unlimited in Huntsville, or call 256-233-0073.
Your friend in health,
Roy P. Williams