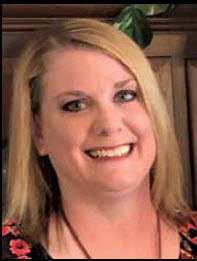 By: Leigh Patterson
When it comes to recycling, most people have heard of the three R's: reduce, reuse, recycle. But there is a very important fourth R that everyone needs to remember: RESPECT.
The Athens-Limestone Recycling Center is an important part of the Keep Athens-Limestone Beautiful organization. Over the last few months, we have written articles discussing how to recycle correctly at our center, and listing the items that we accept at our facility and at our community collection centers (trailers) that are located at different county schools.
There are many people in our community who do a great job of recycling correctly. They remove all trash from their recycling and sort their items properly, placing them in the correct bins. They educate themselves on the items that are recyclable at our center and those items that are not. By recycling correctly, they are showing respect to our hard working staff.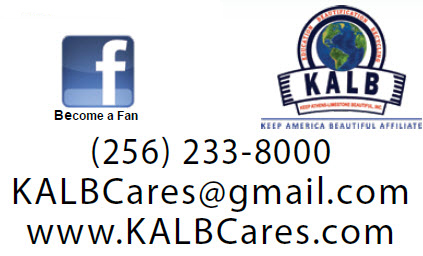 An important fact that many people may not realize is that most of the items that come into our center to be recycled must be handled and/or sorted by staff members. Unfortunately, there is a great deal of trash mixed in with the recyclables that are received. This trash must be sorted out and disposed of by staff members, taking valuable employee time and effort to clean up after those who are careless or not recycling correctly. This also results in disposal fees as the dumpster fills up and is serviced. As a non-profit, every penny counts, and that money could be used for more important things.
Here is a list of items that ARE NOT recyclable at our center OR the community collection centers:
NO swimming pools or pool items
NO child riding toys or any molded plastic (Only container plastics #1, #2, and #5 are accepted.)
NO lawn furniture
NO medical waste, urine soaked pads, or diapers (remember: hand sorted! Gross!!)
NO kitchen or bathroom trash
NO yard trash or grass clippings
NO mattresses or household furnishings (including light fixtures)
NO household hazardous waste (save that for our upcoming collection in March!)
NO Styrofoam (remove from cardboard boxes and place Styrofoam in the trash BEFORE recycling)
NO window glass, door glass, etc. (glass bottles and jars ONLY)
For a list of items currently accepted by the Athens-Limestone Recycling Center please visit our website at KALBcares.com and under the Recycling tab click Athens-Limestone Recycling Center Services and Information.

The Recycling Center is currently extremely short staffed, even though the services they provide have basically returned to normal after being shut down due to the pandemic. We are asking that residents please do your best to recycle correctly, remove all trash from your recycling, and sort the items into the correct bins. This will go a long way in helping the employees do their job more efficiently. What a great way to show RESPECT to those hard working staff members! And if you see them, please let them know how much you appreciate them and the services that are offered.
By: Leigh Patterson
Executive Coordinator – Keep Athens-Limestone Beautiful