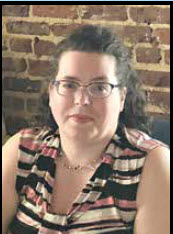 By: Cayce Lee
Summer is here! July is upon us, and the patriotism is bursting at the seams in Athens-Limestone. People are putting up patriotic displays, hanging their bunting, raising their flags, and thanking the military and veterans for their service.
There will be quite a lot of activities the week of July 4, so hopefully there is something for everyone. But the fun doesn't stop there! Celebrity Waiter Night, cruise-ins, Kiddie Carnival, Mud Volleyball, and more fill the calendar of July.
Find more ideas for live music, kid-friendly fun, and other events at VisitAthensAL.com/events… plus all the details you need for the featured events here.
Let Freedom Ring…
Athens-Limestone Tourism, Limestone County Commission, and Athens Gas Department — An 811-Call-Before-You-Dig Partner are happy to present Red, White & Boom: Let Freedom Ring Edition on July 4 at the Athens Football Stadium after dark. Central Church of Christ invites you to join them during the Red, White & Boom Fireworks. Cultivate Church Athens in Athens Plaza is firing up the grill and inviting you to join them as well during the Red, White & Boom Fireworks.
4th Fun…
July 1 sees the grand opening and ribbon cutting of the Alabama Veterans Museum and Archives in their new home (the former Limestone County Event Center.) July 3 sees the 6th Annual Born Free Bash 2021 Boat-Only Party on the Elk River's western shore rockin' the waves as well as the 15th Annual Elk River Boat-Only Party on Anderson Creek. Join the families at Bay Village for their 6th Annual Bay Village Firework Show on July 3 as well. The 11th has Sardis Springs Baptist Church hosting an Independence Day Celebration. July 17 has J.J. Brindley's 9th Annual Rock the Dock Boat-Only Party in the cove past the Elk River.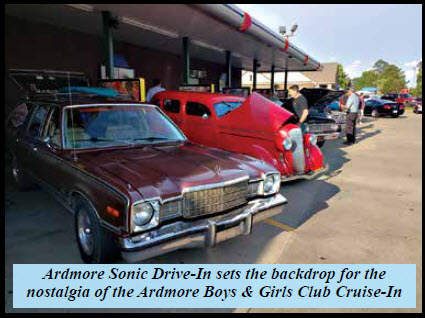 Family-Friendly Fun…
The beloved seasonal attraction, Athens Lions Club Kiddie Carnival, continues its 2021 season each Thursday, Friday, and Saturday through the end of July. Athens Saturday Market continues its activities for the family amid the live music, fresh produce, and artisan goods. July 10 has the Cruise-In rolling onto the Square. July 15 has the Ardmore Boys and Girls Club Sonic Cruise-In. Explore Growing Up Wild: Wildlife Water Safari with the Forest School at Joe Wheeler State Park on the 29th.
For A Cause…
Join the City of Athens Relay-for-Life Team for Celebrity Waiter Night at Applebee's on July 1 to see who will raise the most tips and earn bragging rights. Then sling a little mud or just come watch it fly as the County for the Cure Team host their annual Mud Volleyball Tournament on July 17. Play a round a golf in honor of Bama Zack on July 22 and help fulfill a young Athens-Limestone athlete's dreams with monies going to a scholarship. Lace up your shoes for the Will Haney Foundation Race of Champions 5K – Night Edition on July 30 in person or virtually to help raise funds to support patients and their families as they face cancer.
Toe-Tappin' Time…
July 16 sees Athens Main Street's Friday After Five and Athens-Limestone Tourism's Singing on the Square bring the fun and music from local favorite Trippin' Dixie to the Athens Square. Head up to Minor Hill, TN, to Ronnie's on the 17th and celebrate 45 Year with owner Mama Patsy as she passes the keys to the new owner.
There are even more chances to hear music; check the event calendar at VisitAthensAL.com as weekly announcements of performing artists are added from area venues.
Dates you'll want to know…
Jul 15 – 18: Alabama Back-to-School Sales Tax Holiday
Jul 30 – Aug 1: Tennessee Back-to-School Sales Tax Holiday
Restaurant News….
Coming soon!
Ramona J's at 22728 Pepper Road in Athens
Inez's at 616 U.S. Highway 31 in Athens
Attraction News…
The Alabama Veterans Museum & Archives will open in its new home at 114 West Pryor Street in Athens beginning in July. Hours of operation are 9 a.m.-3 p.m., Monday-Saturday.
The Donnell House has received a $15,000 Preservation Grant that will allow them to continue to save the beautiful home for generations to come. Some renovation activities may prevent tour bookings. Please call ahead for availability, 239-249-2211
The George S. Houston Library & Museum has reopened with Monday, Wednesday-Friday open 10 a.m.-4 p.m.; Tuesday 10 a.m.-7 p.m. and first Saturday 10 a.m.-4 p.m. For more information, 256-233-8770.
Belle Chevre Creamery Tours are open by appointment. Please call 256-732-4801 for information or leave a comment about your group in the request form.
Elk River Adventures is booking floats on the Elk River for individuals, families and groups. Explore their website for float options, equipment rentals, pickup-drop off options, and more: elkriveradventure.com
By: Cayce Lee
Social Media Specialist, Athens-Limestone County Tourism Association