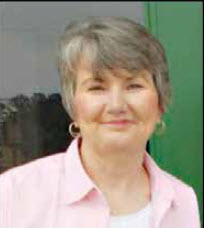 By: Ruby McCartney
I am often asked questions about recycling, and one of the main questions is why is recycling so different from place to place. This depends on the type of facility accepting the recyclables and the company that accepts the recyclable material from the recycling center.
Let me explain — Athens-Limestone Recycling Center (ALRC) is a source-separated facility which means that materials brought to our facility for processing must be separated by the type of material being recycled. The City of Athens curbside recycling is taken to the City of Decatur, and it is a single-stream facility so the material may be commingled in the blue recycling containers placed at curbside. Items accepted also differ because of the way material is accepted and processed and where the material goes once it leaves these facilities.
Athens-Limestone Recycling Center accepts container plastics #1 (water and soda bottles, etc.), #2 (laundry detergent, milk jugs, shampoo bottles, etc.), and #5 (margarine containers, Cool Whip containers, some yogurt containers, etc.). The KEY word is CONTAINER plastics. There is a recycling symbol on the bottom of most containers with a number inside the symbol, and if it is not a 1, 2, or 5, please do not include it in your recycling or it will be thrown in the trash.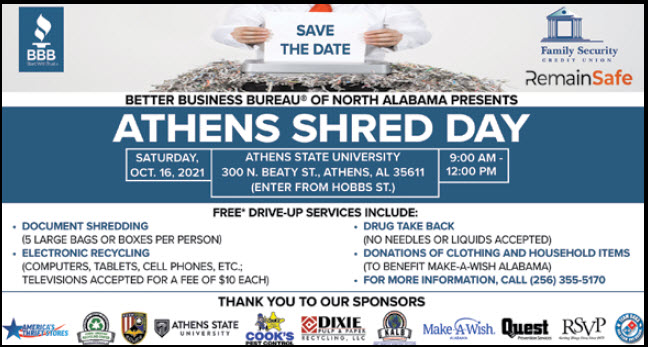 ALRC also accepts for recycling plastic grocery and retail bags, case over-wrap, dry-cleaning bags, newspaper sleeves, cereal box liners, reclosable plastic food storage bags (clean), produce bags, bread bags (turned inside out and crumbs removed), bubble wrap and air pillows, electronic film packaging, mattress bags, and furniture wrap. All of these items are placed into the recycling container clearly labeled, not with the container plastics.
ALRC accepts flattened cardboard, paperboard placed in the bin with cardboard, office paper, shredded paper (please leave in a bag), magazines, junk mail, newspaper, books, aluminum cans and aluminum items, aluminum foil and pans, steel cans and steel items, bottle and jar glass (sorted by color), motor oil, cooking oil, electronics and all batteries except alkaline. Hours for drop off at 15896 Lucas Ferry Road are 6:00 a.m. to 2:30 p.m. Monday – Friday.
Community Collection Centers are available for residents' use at the following locations: East Limestone, Johnson, Ardmore, Cedar Hill, Elkmont, Piney Chapel, West Limestone, the old Owens Elementary location, Clements, and Tanner (this is a new location).
The following items are NOT recyclable at our facility or at our community collection centers: kiddie pools, plastic toys, pool liners, plastic lawn furniture, Styrofoam, tarps, pvc piping, mirrors, window glass, ceramic dishes, windshields, paint, tires, light bulbs of any kind, clothes, mattresses, wood, yard waste, hazardous waste items, and medical waste, such as dialysis tubing and insulin needles. Please dispose of these items properly; placing these items in recycling is what we call "wishcycling" and is very costly for the recycling center.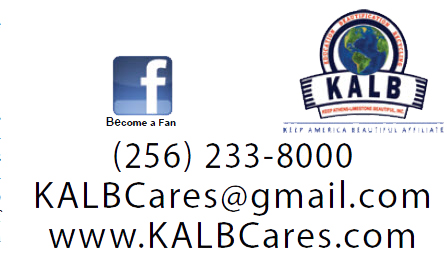 Athens City Curbside does not accept the same items as Athens-Limestone Recycling Center, so please do not place glass, # 5 plastic or any plastic bags, or film into your curbside bin. Please do not place any aluminum or steel items other than cans into your curbside bin. No electronics, batteries, motor oil, or cooking oil should be placed into the curbside bin. City curbside is picked up west of Hwy 31 on the 1st and 3rd Mondays and east of Hwy 31 on the 2nd and 4th Mondays each month. And remember, if there is a 5th Monday, there is no curbside on that Monday. Please refer to the City of Athens website if you require more information.
Recycling does not have to be hard on anyone if everyone does their part. The goal of Athens-Limestone Recycling Center from the beginning has been to divert as much recyclable material as possible from the local landfill.
By: Ruby McCartney
Plant Manager Athens-Limestone Recycling Center