By: Ali Elizabeth Turner
Recently, Carissa Lovvorn released her third book in the Sharing Sisters children's series, which is based on the lives of her two daughters, Isabelle and Ella. As is the case with the first two, which are entitled Seeds for Sharing, and Lemons for Blessings, the point of number three is to teach kindness, generosity, and character in a way that is tender and engaging.
Carissa has been public about the fact that during her teens she hit a rough spot and quit school. Her father, who is her hero, and about whom she wrote when she was eight years old, spent several months taking her with him to install appliances for Sears. She re-enrolled in school, took correspondence courses to catch up, and graduated on time with her class. Carissa has gone on to get several degrees, and holds an associate degree in music education, a bachelor's in psychology with a minor in sociology, and a master's in public administration with a concentration in nonprofit management. She is currently the Executive Director for the Alabama Elk River Development Agency.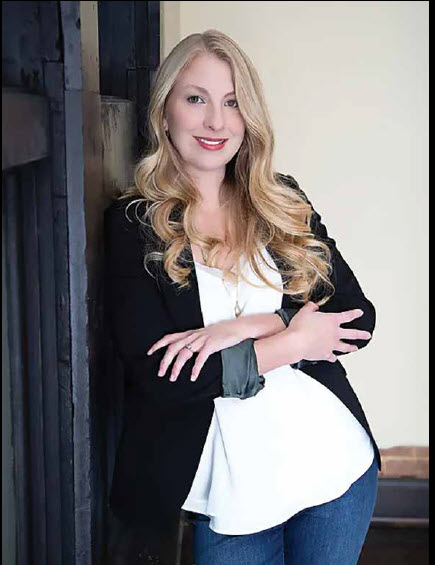 Carissa has had the dream of being an author since she was young and was invited to speak at the Rotary Club. Here is what she said:
"My first book, Seeds for Sharing, started out as a poem that was inspired by my family's gardening and sharing experience during the COVID-19 shutdown. After reading through it several times, I thought to myself I finally have something original that could be worthy of publishing. Then I felt a push that can only be explained as a push from God. I spent countless hours researching the publishing process, and I looked through about 200 illustrators before I came across my illustrator, Joshua Wichterich. I sent him my manuscript and the pictures I had taken of my girls, and he captured the story perfectly.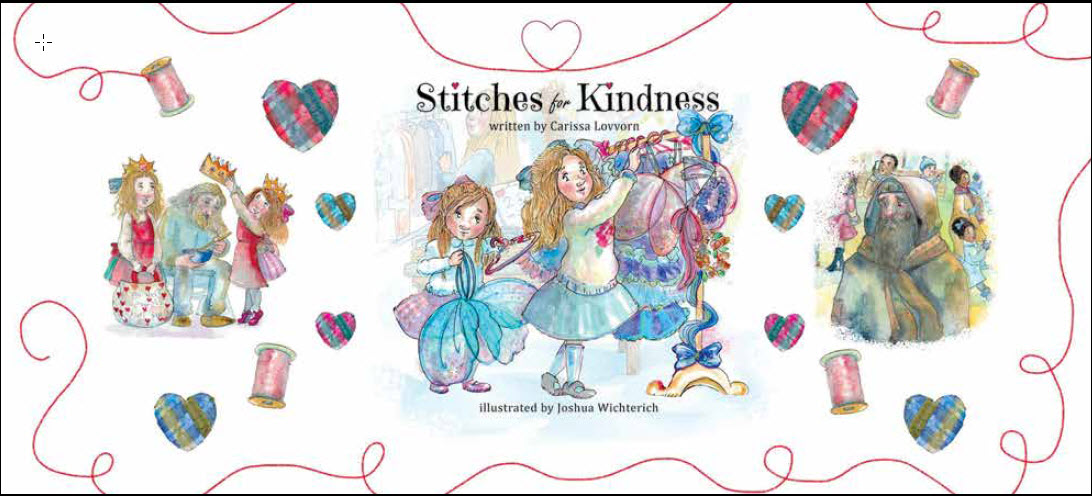 "My second book, Lemons for Blessings, was inspired by my daughters' lemonade stand, Lemon Blessings. In the story, the girls and their daddy come up with a way to thank essential workers by serving them lemonade. In real life, the girls sold lemonade to raise money for various nonprofits. It's fiction. You can take liberties," she said with a smile. ("Daddy," by the way, is an independent bank construction inspector, musician, and wonderful storyteller, Garth Lovvorn, her husband.)
Carissa's third book, Stitches for Kindness was released on November 8, and deals with extending kindness to a homeless man. She said further,
"In this book, the Sharing Sisters see a homeless man standing out in the cold and want to do something about it. Along with Momma's help, they make a care package and take it to the local warming shelter where they are able to give it to the man that they saw earlier that day. It is based on the Scripture, "And the king will answer them, 'Truly, I say to you, as you did it to one of the least of these my brothers, you did it to me.'" Matthew 25:40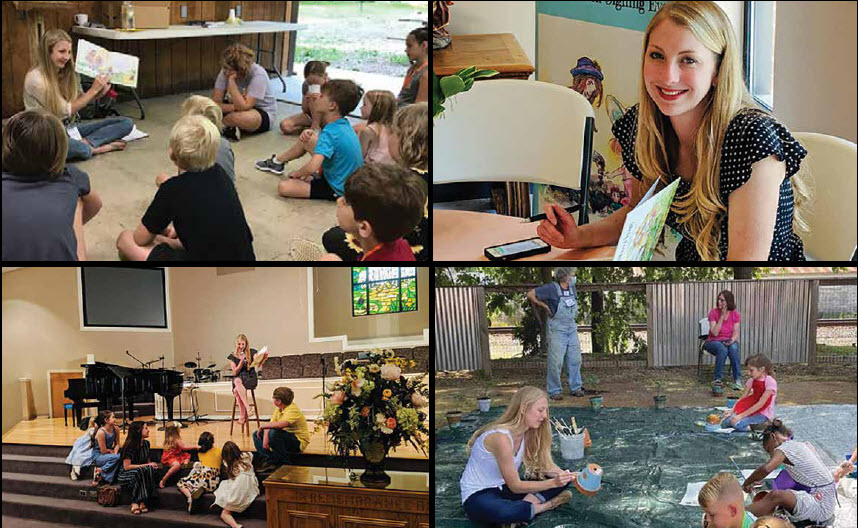 Carissa told me that this one was born out of the girls being in the car as they drove along Hwy 72 in Athens and seeing a homeless man. She and Garth have made a point of providing safe opportunities for their girls to give back, and as a result, her books and projects have caught on and are doing very well. "There are several reoccurring themes in these three books. There is always a well-known social issue, there is an age-appropriate way to make an impact on that issue, there is always a little bit of dress-up fun, and always a lesson based on Scripture.
"Through these books, I want to encourage children to look past themselves and be willing to serve others. And I want them to have such a joyful experience that the desire to serve stays with them for years to come. I think this can be achieved through various ways like incorporating art or doing a planting project or allowing them to wear dress-up clothes like capes or tutus while they are serving. I have a vision for the service project that I want to go along with this book. I hope to partner with individuals, churches, and organizations to obtain supplies for care packages.
"I would like to host an event (or multiple events) where children will have the opportunity to create  'Thinking about you' cards and pack care packages that would be prayed over and delivered to warming shelters, soup kitchens, etc."
Carissa's books have been Amazon best-sellers, and she has received a personal thank you note from Governor Ivey for her work. She has been able to impact the lives of literally hundreds of kids in North Alabama and has plans for many more books to come. We are coming up on the season of gratitude as well as the season of giving, and I can think of no finer way to teach our young ones about both than by getting, reading, and giving Carissa's latest, Stitches for Kindness. Her books are available in Athens at CEI bookstore, or on Amazon.com. Carissa has some author events coming up, including a booth at the North Alabama Christmas Market December 3-4, a book signing at Houston Memorial Library on December 10 from 10 a.m. till noon, and she will be speaking at the Shoals Writers' Guild on December 17. Carissa also, in the true spirit of giving, offers free delivery of personally autographed books to anyone who purchases them in the Athens area. For more information, go to her Facebook page or to www.carissalovvorn.com
By: Ali Elizabeth Turner