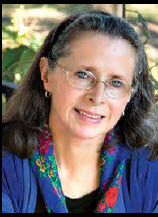 By: Ali Elizabeth Turner
On Monday morning, April 11, 2022, one of the finest men I have ever known finished his battle with cancer and went home. His name was Frank Travis, and while I know he is safe, done with pain, and at peace, there is a hole in my heart that I know will only be "plugged" when I see him again. Frank became my instant and forever friend the moment we met, and his affectionate nickname for me was "Ali-cat." I have rarely met someone that was genuinely loved by all, but "this was the guy," and I'll tell you why: Frank walked the talk, and Frank walked the walk. This is Holy Week, a time marked out for and by believers by the remembrance of unfair, unspeakable suffering and then triumph, something Frank knew better than most.
He was gentle; he was firm. He was funny, and he could look you right in the eye and you knew in that moment that you just needed to hush, and do so immediately. He was smart and he was humble. He was patient and he was forthright. He was a gifted teacher, and he was always open to learn new things. He put everyone at ease unless there was a rapscallion in the room; he was a master of diplomacy, and as the saying goes, "When Frank Travis speaks, people listen." This was the guy.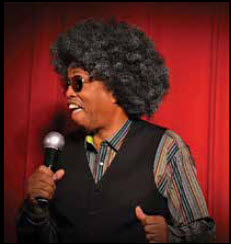 If I had room, I could regale you with all of his accomplishments, and they were numerous. He was a true "song-and-dance man." And sometimes I teasingly and with deep honor called him "Bojangles" after the immortal Bill Robinson, who, along with the innocent help of Shirley Temple, blew up every color barrier he encountered with his dancing feet and sonorous voice (especially during the 1930s.) Frank played the part of Hoke in a local production of Driving Miss Daisy, which he also directed. He collaborated with Charlotte Fulton to produce Arise And Build, a musical about the history of Trinity School. He was a winner at our Storytelling Festival, he was one of the directors for Polk Sallet, and people still talk about his skits: Frank in overalls reading a poem about love and harmony at Storytellers; Frank looking like a combo of Bob Marley, Snoop, and Frank Zappa sporting a toga at Grease Festival; Frank looking like Bojangles in tails and white gloves; Frank directing the Round Island Men's Choir in his red polo shirt; and then there is my last memory — Kelly Range wheeling Frank into the Cinemagic Theatre in Athens for the showing of the film Frank directed and in which Kelly was one of the bad guys. It was called Coming Through The Fire, and was based on the life of Dr. C. Eric Lincoln, a Trinity graduate and Duke University professor.
Frank was well-educated, had a long and excellent career, was on a kazillion local and state-wide boards, was a celebrity waiter for Relay For Life, and if I could only talk about one encounter, it would be one I had with him after he lost his legs. He had just been honored by the community at the first "Love For The City" festival and was sitting in his wheelchair. I came to congratulate him and give him a hug, and here's what he said to me that I will never forget: "Ali, if I had to lose my legs in order to have what I have now, I'd do it again." Through tears I replied, "I know you would, Frank Travis." One class act; this was the guy. We ache, we celebrate, we'll see you again, and we will dance.