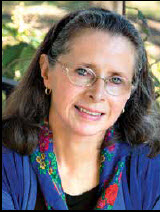 By: Ali Elizabeth Turner
There are few things that thrill my heart more than when a man lets his hero's heart come roaring to the surface. For 25 years I have been married to a man who has no problem intervening when someone is in danger or need, and it is one of the things I love most about him. I encountered soldiers who had that heart when I was in Iraq, and I run into them here all the time here in Alabama.
Last August I wrote a Publisher's Point about a book written by New York Times best-selling author Charles Martin entitled, The Water Keeper. It is a work of fiction that is based on the brutal fact that human trafficking is slavery, and there are more slaves in the world right now than in the history of the planet. The hero who puts his heart and life on the line to rescue women from trafficking is named Murph Shepherd, and this is his second saga. It is called The Letter Keeper – A Murph Shepherd Novel. It comes out on June 8, and can be purchased at all of the major online stores. Here is an excerpt from the press release:
Combining heart-wrenching emotion with edge-of-your-seat tension, Charles Martin explores the true power of sacrificial love.
 He shows up when all is lost. Murphy Shepherd has made a career of finding those no one else could-survivors of human trafficking. His life's mission is helping others find freedom. But then the nightmare strikes too close to home. When his new wife, her daughter, and two other teenage girls are stolen, Murph is left questioning all he has thought to be true. With more dead ends than leads, he has no idea how to find those he loves. After everything is stripped away, love is what remains. Hope feels lost, but Murphy is willing to expend his last breath trying to bring them home.
In the past year through the beauty of Zoom, I have had the privilege of hearing Charles Martin interviewed twice and teach at a prayer breakfast on the subject of fatherlessness, both horizontal and vertical. He is married, is the father of three sons, and his interest in this dark subject of trafficking came about through a chance encounter with a trafficker. That set him on a path of wrestling with the depravity of man with the fiercest weapon of all — a hero's heart. In a word, Charles tells the "Murph" stories because he can do no other.
One reviewer reflected my own sentiments as I have read just a bit of The Letter Keeper:
"I don't know how he does what he does. It sounds rhetorical at this point because I find myself saying the same thing after every book. I flip the last page over (usually after having read it multiple times to prolong the ending) and then say, usually out loud to myself, 'How the h-e-double-hockey-stick did he just pull that off?' This book is no exception. It is unequivocally, hands down, a remarkable read. It's everything you want (and a whole lot more) from a sequel."
Let your hero's heart burn with ferocity and devour The Letter Keeper the moment it comes out. It may just keep you up, but it will be sleep lost for a most worthy cause.
By: Ali Elizabeth Turner