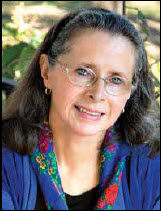 By: Ali Elizabeth Turner
There was a time when Women's History Month was a big deal to me. While it officially comes around every year in March, this Pub is NOT an expression of, "Oh-rats-I missed-it-I-messed-up-and-need-to-make-it-right!!!" Lord knows I have plenty of that in my life, but this is just intended to be a joyful fulfillment of the scriptural mandate to "give honor where honor is due," and the type and stripe of the vessel is secondary, which is as it should be. I don't need someone in an obscure academic, media, or legislative think tank somewhere to decide for me when folks should be honored. Let's just get to the place where we honor the honorable, shall we?  Okay, I am finished with my rant…for now.
There are two women who are a part of this edition of Athens Now that I want to honor because of how they inspire us, and after all, the tagline to the paper is "Information and Inspiration." These two women are Laverne Gilbert, who is featured on the front page, and Yvonne Dempsey, my trusty copy editor who is also the author of this edition's "From the Vets' Museum." Both of these women are what the French language calls "les volontaires extraordinaires," or "extraordinary volunteers." They make an impact because of who they are, what they do, how they work, and how they love. One I have worked with for years, and she has saved my hide from grammar goobers many more times than once. One I have known for a week, and both times I have talked to her one-to-one we have "had church," and I emerge from the conversation mercifully battle-ready as a result. Who are these two wonderful Athenian women? Again, they are Yvonne Dempsey and Laverne Gilbert.
Yvonne is a transplant from her native Louisiana, and I met her at the Alabama Veterans' Museum. She is practically living there these days, helping to move, organize, refurbish, and display all of the amazing items that are a part of the museum's offerings as they occupy their new digs at the former Limestone County Event Center. To say that Yvonne is a tireless supporter of our military is the ridiculous understatement. She is a wife, Marine mom, lost a son to cancer, a devoted daughter of an elderly mom, and always, ALWAYS sticks with me until the paper is "put to bed," no matter what it takes. She is active in her church, is a member of the Limestone County Veteran Honor Guard which provides military burial  services and other patriotic duties, and she does so much more for which there is no room here.
Athens native Laverne Gilbert is a strong woman of faith, who by grace has unintentionally started a movement that bears joining. Athens needs to be cleaned up, within and without; and Laverne is faithfully out there, alone or with others, praying and picking up the trash, the seen and the unseen. She is undaunted and a joyful force to be reckoned with who also gives the best hugs. She loves music, she sings, she worships, she gets it done, day after day, and all with this intoxicating blend of fire and sweetness. I happily hope to "have church" with her for the rest of my days, quite frankly.
Dear readers, will you please do me a solid? Will you shower these two Athenians with appreciation when you see them? If you are social media savvy, will you tag, post, share, tweet, Tik Tok, 'gram, or whatever other recently developed verb one uses to describe spreading the word? And, what's the word? Athens is better because of Yvonne Dempsey and Laverne Gilbert, and God gets the glory.