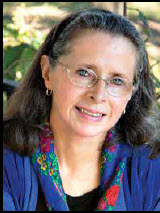 By: Ali Elizabeth Turner
I am purposely choosing to write about terrific triumph over all manner of struggles in this edition of Athens Now for a whole lot of reasons, including my own self-care. As a culture, we are "weaving to-and-fro like a drunkard"; I find that I have little tolerance for bad news, and my ongoing desire to be "part of the solution and not part of the problem" seems at times a touch worn. It is most definitely a season of "unsettled-ness," and I know the only answer with any ability to make a difference is going to be found on knees that are intimate with the floor, a voice and hands that reach toward heaven, and a heart that remains relentlessly in pursuit of a righteousness that I could never produce in myself. I don't have the answers, but I know the One who does and wants to give them.
So, it is with nothing short of relief and joy that I share the following story with you that landed in my inbox this week from one of my favorite ministries — Pure Hope Foundation. And while there are so many moving parts that made this story have a happy ending (that I trust will unfold for the rest of this young woman's life), what I want to underscore is the power of alertness, asking the right questions, and the willingness to take action.
The story of this precious young woman started off with familiar systemic elements that are all too common—drugs, abuse, broken home, sexual abuse, daddy hunger, looking for love in all the wrong places, and the worst nightmare of all, being trafficked over and over again for nearly a decade. Then one day, the captive young woman experienced something rare, being sent into a Target to buy some candy for "the guy" while her captor kept her ID, wallet, and phones with him in the car. She went into the store, desperate to escape, and terrified at what might happen if she tried.
What happened next? A woman walked up, gently touched her elbow, and asked her, "Are you all right?" From somewhere she got the strength to say, "No." Then came the second question: "Do you want me to call the police?" This time the one-word answer was a simple "Yes." The rest of what happened was a montage of miracles. The observant woman stayed with her in the bathroom stall to protect her while the police were called, and the police responded quickly, brought a female officer, and formed a full circular human shield around her while the girl was escorted to the safety of an office in the store. Although she had been cut off from all friends and family, she was able to make a call, "someone answered the phone," and the next step was to go to the ER to get help.
Then came a chance to go to Pure Hope Ranch in Texas, where she has been for the last 18 months. At Pure Hope, she has received the best of care; and that means for every part of her being. She is now in college studying to be a social worker and pay it forward to help others like herself. And, as much as that makes me want to dance, here is the best part: because of the total care she has received, she had the courage (with the presence of another set of "human shields") to face down the trafficker in court, and now he is locked away for 15 years. In the world of trafficking, that almost never happens. And what would have happened if an average woman hadn't asked two simple questions?
Awareness. Observation. Courage. Questions. Action. A total of five words that led to Pure Hope, the place, and pure hope, the inner space. Glory!
If you want to help, go to www.purehopefoundation.org. The tiniest gift makes a huge difference, and making a difference brings with it an incomparable joy.