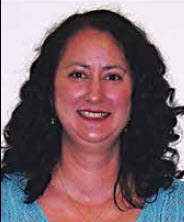 By: Holly Hollman
TVA and Athens Utilities are "powering" nonprofits with financial assistance so they can continue enhancing Athens and Limestone County.
The funded projects will impact students reading below grade level, people who need transportation for job training and those who want more access to the arts.
Today (Wednesday, April 5) TVA and Athens Utilities presented 10 nonprofits with TVA Cares funding to support a variety of projects based on TVA's core priorities:
Education
Workforce development/training
Arts & culture
Diversity and inclusion
Community enrichment
Disaster relief & emergency response
Health, hunger & housing
Innovation & technology
This is the third round of TVA Cares funding. The first occurred in 2020 when TVA partnered with local power companies like Athens Utilities to provide funds to support local initiatives that addressed hardships created by the COVID-19 pandemic. TVA did a second round in late 2020.
For this third round, TVA allocated $27,500 and asked Athens Utilities to match it, which the Electric Department did from its marketing budget. TVA required recipients to have nonprofit status and a project that meets one or more of TVA's core priorities.
"The list of projects is phenomenal, and I'm thankful TVA recognizes the benefits our local nonprofits provide the community," Athens Mayor Ronnie Marks said.
According to Jeannette Mills, TVA's executive vice president and chief External Relations officer, local power companies like Athens Utilities have the best understanding of the immediate needs of the people they serve.
"We appreciate their partnership in selecting which local nonprofit organizations would most benefit from the Community Care Fund, and together we provide matching funds to help those in most need," she said.
Those receiving funds and their projects are:
Limestone County Churches Involved
$5,000
Will fund items for homeless clients such as personal hygiene packs, non-perishable food, and during colder months, a one to two-night stay in a hotel.
Athens Arts League
$8,000
Will fund art programs for the community and art education and cultural experiences, including art classes at Blue Springs Elementary, the annual Dia de Muertos celebration, a drumming circle at the Boys and Girls Club, live musicians at High Cotton, and support for the numerous small businesses (artists) located in High Cotton.
Athens-Limestone
Community Association
$6,000
Will fund community events such as Spring Forward to Your Future, Summer Youth Activities at the historic Trinity/Fort Henderson site that tells the story of slave to solider to student, and a music and cultural arts festival.
Athens-Limestone
Hospital Foundation
$5,000
Will purchase a transport pump for Emergency Services that will allow paramedics and advanced EMTs to provide safe medication administration, reduce medicine errors due to preloaded dosages, use as a portable pump for pre-hospital transport, and provide multiple infusion therapies.
Athens City Schools Foundation
$8,000
Will fund the teacher grant program that rewards creative initiatives by teachers such as art supplies for art shows, technology equipment for science & engineering labs, supplies for hands-on student led projects, such as designing and constructing bird houses for use at the schools, etc.
Boys & Girls Club
$5,000
Will purchase supplies for its Level Up Literacy program for students in grades 1-3 reading below grade level; will buy reading books, white boards, dry erase markers, phonics workbooks, flash cards and kits; instruction will include a writing activity, sight word drills and reading phonics.
Athens-Limestone
Family Resource Center
$2,000
Since there is no community transportation, FRC will provide $25 gas cards to participants who need funding assistance to travel to a job interview, job training or classes that promote career goals, and to new jobs; will work through its workforce development program with community partners.
Athens Main Street
$6,000
Will provide local musicians for the Merchants Alley Music Series, which are free public events in a renovated downtown alley; will encourage visitors to downtown to shop and dine, supporting small business; will provide local musicians a venue to perform.
Athens-Limestone Public Library Foundation
$9,000
Will help purchase a transit van to use as a library vehicle for outreach services such as partnering with pre-schools and schools in more rural areas to provide programming. Van will have books, laptops, internet and printing capabilities; will provide services to those with transportation issues who cannot get to the main branch.
Athens Fire and Rescue Auxiliary
$2,000
Will support the Shop with a Firefighter program that provides on average 50 to 60 students in Athens and Limestone County schools the opportunity to have Christmas. Students will spend $200 at Walmart, half on clothing and hygiene items and half on toys, electronics, etc. The students will learn to shop on a budget because they work with firefighters and volunteers to pick out and price items.
Athens Electric Department Manager Blair Davis said the TVA Cares program gives his department an avenue to make an impact in the community.
"We can partner with TVA to support projects that will reach numerous people in Athens and Limestone County," Davis said.
About TVA Cares
FY23 marks the fourth year of the program. Since its inception in April of 2020, 145 local power companies have joined with TVA to contribute $18.5 million to local nonprofit organizations throughout the Valley Region. Originally established to provide services and relief to those most impacted by the pandemic, the program has expanded to seven giving pillars.
By: Holly Hollman