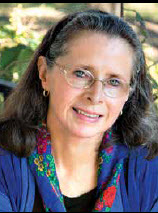 By: Ali Elizabeth Turner
I know, that's a lot of "Ps" for a title, but there really is nothing else that can describe my enthusiasm and the education I received from May 15-19 as I attended the Planapalooza event on Zoom, as well as at the Center for Lifelong Learning and at City Hall. The City of Athens hired the Town Planning and Urban Design Collaborative out of Franklin, TN, and their team taught us as well as listened to us for days, and then came up with some awesome possibilities as to how Athens grow well. There were discussions regarding housing, restaurants, retail, traffic, economic development, entertainment, historic preservation, making community centers.
The concepts of how to grow well were both timeless and current, and discussions were lively and thoughtful. More than anything, I was struck by how TPUDC genuinely cared for us. They talked about the need for "the fingerprints of the community to be on the process."
At the moment, the population of Athens is 27,000, and Limestone County is the fastest growing county in Alabama. It is expected that it will reach 45,000 by 2040. The opportunities for developing exquisitely are nearly endless, if we can get after it NOW, and the good news is that we are NOT built-out. There was a clear emphasis on the need for not just settling for not becoming Madison, but being ourselves, only better.
It is crucial that we have all kinds of housing, all kinds of businesses, all kinds of approaches, and all of it being voted on, implemented, and hammered out as each part of a comprehensive plan comes forth in germ-seed form. What one of the facilitators challenged us to do was to be demanding in a good way, and shape Athens.
The TPUDC referred to our downtown area as a "jewel," and they are both fiercely protective of it and have ideas as to how it can be enhanced. Brilliant ideas for improving traffic were proposed, one of which was making a new east-west access point for I-65. Hobbs is wide enough to be able to handle a bike trail on each edge of the street without creating a traffic hassle.
I never had thought of the creek as being particularly attractive, but there are ways to improve it and make a place for a creek walk down near the Farmer's Market that could also have benches, restaurants, and a dog park.

Because I had had the chance to attend several of the meetings and getting to speak with the planners, I felt emotionally thankful for all their hard work. At the last meeting, we were given a chance to share our thoughts and questions, and I was gratified that many took their time at the mic to express their gratitude as well. I felt as though Athens had been given a huge shot of hope that was realistic and which could be manifestly and tangibly realized.
So, what in the world does the fancy term "place type palette" actually mean? In the language of "urban planning-ese," it is taking the current state or use of a place and giving options, with the result of dreaming well. In all the years I have lived in Athens, I have never attended a better set of meetings.
Stay tuned, Athenians, there is more to come, and the best is still to come!
By: Ali Elizabeth Turner