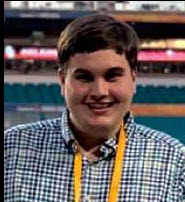 By: Blake Williams
The Limestone Ministerial Coalition (LMC) recently announced the Vaccine Equity Initiative that launched in Limestone County. LMC's goal is to help make the COVID-19 vaccine easily accessible for minority groups throughout the community.
In partnership with Athens-Limestone Hospital, the LMC will be hosting on-site vaccine registration on March 27, 2021, from 10 a.m. to 2 p.m. for the first 500 registrants which will ensure that the first 500 eligible registrants receive an appointment to be vaccinated on April 10 with the Pfizer vaccine.
Keith Shoulders with the LMC said, "We believe in doing everything we can in order to help those in need gain access to immunity. Our goal is to partner with local officials for the greater good of all citizens in the community."
LMC says there will be no waiting lists, no missed callbacks, and no online registration.
The address for the vaccination and registration is at Round Island Mission Center located at 13829 Lucas Ferry Road, Athens, AL 35611.
By: Blake Williams