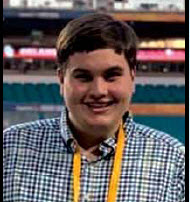 By: Blake Williams
Greater Ardmore Chamber of Commerce Director Yolandia Eubanks recently met with the Ardmore Lions Club to discuss chamber programs and activities. At the conclusion of the meeting, they made a motion to donate $500 to Neighborhood Bridges Ardmore.
The Neighborhood Bridges program has helped more than 121 needs since its creation.
For more information on the program visit the Chamber's website at www.greaterardmorechamber.com.
By: Blake Williams