By: Ali Elizabeth Turner
Many in our community know Joseph and Brandi Harris from All Stitched Together where they taught classes on sewing and other topics, not only for homeschoolers but for adults, since 2012. When COVID hit and so many families were thrown into homeschooling for the first time, the Harrises stepped up to help their neighbors. Their homeschool went from a little classroom at the back of All Stitched Together to a large homeschooling group with over 100 online members. The Harrises began to offer free tutoring services for students enrolled in other schooling programs and free mentoring to parents who wanted to begin their own homeschooling journey. They also worked with a small group of families on site in a homeschool collective where parents and students met a few days each week.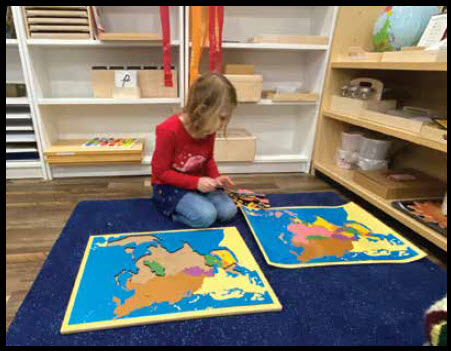 The Harrises have transformed their learning space and four acres into a Montessori classroom and community called Mooresville Montessori. In addition to a large indoor classroom space full of authentic Montessori materials, Mooresville Montessori has a year-round creek, animals, and a large garden area. The children in their program learn about life cycles from the care and raising of animals such as chickens, exploring the creek area to observe animals such as crayfish, and from participating in growing small crops such as mammoth strawberries. Their mission statement reads:
"Our mission is to create lifelong learners who have the confidence to learn new things and become independent well-rounded adults. As Maria Montessori put it, 'Our care of the child should be governed, not by the desire to make him learn things, but by the endeavor always to keep burning within him a light which is called the intelligence.' At Mooresville Montessori, we strive to create a learning experience that fosters the children's self-esteem, encourages awe in God's world around them, and fosters a lifelong love of learning."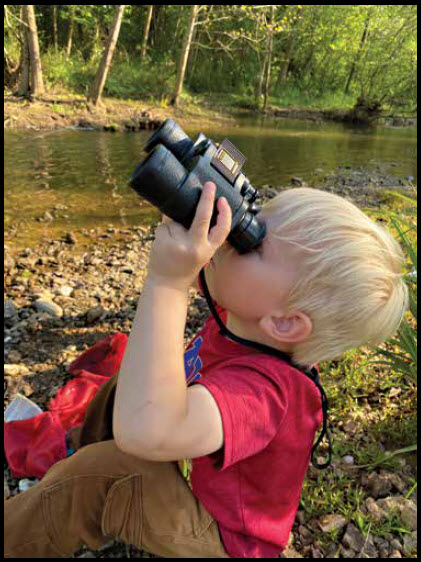 How is Mooresville Montessori unique? Some of their approach stems from the kinds of values and educational philosophies that were mainstream nearly a century ago. They begin the morning with a Bible reading and prayer. Students and teachers practice "grace and courtesy" in the classroom. Students create journals for each subject, which are a kind of scrapbook for the things they are learning. They are introduced to handicrafts, such as woodworking and sewing. Students also utilize cursive writing at an early age. They are given the freedom to design learning experiences, projects, and use hands on materials for accomplishing their educational goals.
At Mooresville Montessori, all learning begins with hands on, tangible materials that engage concentration. Each material has a specific learning purpose and is introduced as the child reaches the sensitive period for that learning material. Each material or concept has a three-period lesson that begins with the teacher demonstrating the materials or concept, followed by a second period where the child practices uninterrupted for as many days or sessions as he or she likes, and a third period in which the child demonstrates mastery back to the teacher. Mooresville Montessori does not grade elementary children on their work, but instead focuses on progress and mastery for intrinsic value versus external reward. Progress is tracked by the guide, but control over correction is given to the child in forms of materials that point out errors as the child works with them. The Harrises say this has raised a few eyebrows over the years but is one of the most important parts of their program in terms of fostering self-esteem and independence.
Once a child moves into the 12-18-years-old program, he or she moves from more independent work into group work during class time. Students have a Monday meeting to discuss learning objectives for the week and then work with their peers and guide to complete those learning objectives.
Mooresville Montessori offers a drop-off program for ages 6-18 years, monthly family field trips, and a parent-and-me play area for younger siblings and parents who would like to stay during class time. Parent volunteering is welcome but not required.
Mooresville Montessori is hosting prospective family meetings through March 10 for families interested in joining their homeschool community. The 2023-2024 program is a 3-day-per-week program, 9 a.m.-2 p.m. and $280 per month 6-12, $300 a month for 12+. There is a discount for multiple children and a tuition cap for large families. The deadline for registering is April 1.
Private tutoring is available for students who are enrolled in other programs or in public school. Tutoring is available this school year and is scheduled online at www.mooresvillemontessori.com.
Mooresville Montessori offers a limited amount of reduced or free spaces in both the homeschool group and private tutoring for families experiencing financial hardship. Please use the "Contact Us" form on the website if you would like to learn more about these spaces.
To attend a 2023-2024 parent interest meeting, please visit: www.mooresvillemontessori.com.
Email: mooresvillemontessori@gmail.com
By: Ali Elizabeth Turner