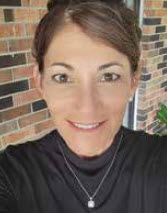 By: Tina Morrison
The Athens-Limestone Tourism Association has been bringing the North Pole Stroll to Athens for almost a decade, and while the joy it brings is no surprise to Tourism President Teresa Todd, the growing number of Memory Trees adds a special heartwarming facet to this annual fundraising event. Out of the 80 trees sponsored this year, almost 25% of them are in honor of loved ones who have passed on. Loss has affected Teresa Todd personally this year, and she donated a tree in the North Pole Stroll this year to Diane Hutchins to decorate in honor of her daughter, former Tourism employee Cayce Lee who passed away in February of this year.
Limestone Funeral Chapel Home has dedicated its memory tree to all the families it served this year with a list of those who are having their "First Christmas in Heaven." There's a large sign with a list of names and bells you can hang in honor of your friends or loved ones.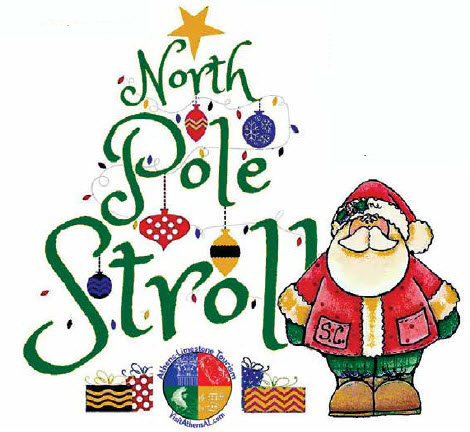 Ride With Me Addiction Ministry's tree is in memory of all lives affected or lost to addiction.
Hugo Bates's family has their tree loaded down with bubble gum decorations in honor of the local beloved man who handed out bubble gum to so many.
Connie Dunn and family have done a memory tree for son Isaac Batrum every year, as do the Williams Ffmily in honor of son Kolter Williams. The Williams family also added a second tree this year in honor of Gwen Chandler.
The family of Emily Grace Bradford sponsored a tree with this sign next to it:  "Looking for a Sign Not to Hurt Yourself? THIS IS IT."
Others who are doing memory trees this year are:
-Wallace / Chambers / Gee family
-Ming Commercial Group in honor of Jessica Elkins
-Limestone NAACP Youth Council in honor of Frank B. Travis
-Hays & Colvard family in honor of Levi Hays
-The Humphrey family in honor of Kyle Humphrey.
-The Hollingsworth family in honor of Travis Manion Foundation 9/11 Heroes Run
The North Pole Stroll is on display now, and is free and open to the public throughout the month of December at 100 N. Beaty St. Athens, AL.
By: Tina Morrison, Tourism Athens