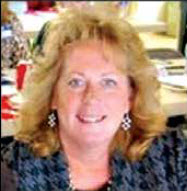 By: Sandra Thompson
Larry Edward Burlingame was born May 12, 1946, in Des Moines, Iowa. Through the years, he has lived in Cincinnati, Ohio and Nashville, Tennessee. He moved to Athens, in 1962 after his father decided to open his own Western Auto store. Larry went to Athens High School and graduated in 1964. After graduation and during the Vietnam War, he decided to join the Navy rather than be drafted into another branch. Following in his father's footsteps, who was also a storekeeper in the Navy during WWII, he became a commissary storekeeper. Storekeepers (SK) are the Navy's supply clerks. They see that needed supplies are available, including everything from clothing and machine parts to forms and food. Larry was assigned to work with the cooks.
After boot camp at Great Lakes, IL, Larry spent two weeks on the USS Lexington CV-16 in Pensacola, Florida. The USS Lexington (CV/CVA/CVS/CVT/AVT-16), nicknamed "The Blue Ghost," is an Essex-class aircraft carrier built during World War II for the United States Navy. Originally intended to be named Cabot, the new aircraft carrier was renamed while under construction to commemorate the recently-lost USS Lexington (CV-2), becoming the fifth U.S. Navy ship to bear the name in honor of the Battle of Lexington.
After two weeks on the Lexington, Larry spent 30 days at Charleston, SC, waiting on orders for USS Observation Island (AG-154). Observation Island was home ported in Port Canaveral, FL, and made the first at-sea launch of a Polaris missile. Designated UGM-27, the missile was successfully launched from Observation Island on August 27. Following this milestone, Observation Island returned to Norfolk Naval Shipyard for installation of a fire control system to enable her to launch more sophisticated guided versions of new generation Polaris missiles. She also received a new launcher, the developmental prototype of those installed in the FBM submarines.
This work was completed in January 1960 and Observation Island returned to Port Canaveral to continue Polaris test launch operations. After a total of six launchings, the ship commenced support of Polaris launchings from FBM submarines. She provided optical and electronic data gathering services, and acted as communications relay station between submerged submarines and the supervisor of range operations at the Cape. The first successful fully guided Polaris missile launching from a submerged submarine took place 20 July 1960 from George Washington (SSBN-598). Through October, Observation Island also supported launches from Patrick Henry (SSBN-599). The ship went into dry dock in Portsmouth, VA, where Larry lived until discharged. Larry had two deployments to Pearl Harbor, Hawaii. On one deployment, the ship was rerouted to Bangor, Washington, to pick up missiles. Some planes could not fly to the ship because of Vietnam War.
After his enlistment was up in May of 1972, Larry returned to Athens to work with his father at Western Auto until 1990. In 1991, he went to work as the parts and service director at Champion Chevrolet; although "retired," he still works there part time.
Larry is a Lifetime Member of the Vietnam Veterans Association, a member of the American Legion and also serves on the Limestone County Veterans Honor Guard. He has been a member of the Honor Guard for 6 years. The Honor Guard averages about 70 veterans' funerals a year. Larry also volunteers at the Veterans Museum on Thursdays; he has been doing this for over a year. He attended Coffee Call many times and wanted to volunteer when he retired and had some time to give. He thinks our community does a great job recognizing our veterans, and is honored to serve with the Veterans Honor Guard who provides a much-deserved tribute to veterans for their service to our country. "The Honor Guard is a great group of men and women, from all branches and ranks of service."
Larry has been married to the lovely Kay Holland Burlingame for 54 years. Kay is a lifelong resident of Limestone County. They have two children, Tammie Brand and husband, Mike, who live in Athens and Susie Rowland and husband, Kevin, who live in Birmingham. They also have four grandchildren: Braxton Brand and wife, Jana, who live in Auburn, where Braxton attends pharmacy school; Drew Rowland, who is a student at Mississippi State; Clark Brand, who is a student at Calhoun Automotive Technology; and Riley Kate Rowland, who is a student at Oak Mountain High School.
By: Sandra Thompson
Director, Alabama Veterans' Museum