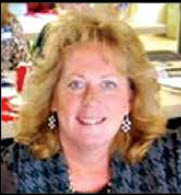 By: Sandra Thompson
Meet Retired SFC Jim Ripley! Jim was born in California in 1966, but actually grew up in Branson, Mo.  When asked about why he decided to go into the military, Jim said "I did not want to look back on my life and wonder if I could have been more."
In 1983, Jim initially thought about joining the Navy, but then decided that if he was going to be shot at he would prefer his cover was not the target!  The Army seemed to offer him the challenges and opportunities he needed and wanted. Jim was initially classified as Military Police, but he chose the path to Special Forces Engineer and then eventually into Special Forces Intelligence.  He says he was lucky that he had great mentors along the way.
Jim's more than two decades of service took him all over the world. He started as an MP at Ft Jackson, South Carolina; then to an assignment at Ft Buchanan, Puerto Rico; and finally, his last duty as an MP was at Ft Greely, Alaska. While in Special Forces, he was technically stationed Fort Bragg, NC, but he spent most of his time in Central and South America in the 7th Special Forces Group, a Spanish-speaking group. He was also in Special Forces when he deployed to Afghanistan and Iraq. These assignments created lasting memories while off duty also, everything from scuba diving in Puerto Rico to hunting in Alaska. Jim's on-duty adventures with Special Forces allowed him to go Combat Snow Ski Training in Colorado and mountain climbing in Colorado. He went to Mule-Pack Training in the Grand Canyon; he went to a horseshoe training course and even helped the Army rewrite and update its Horse and Mule packing Manual. I bet not many people can say that they were on horse and ATV patrol in the mountains of Afghanistan!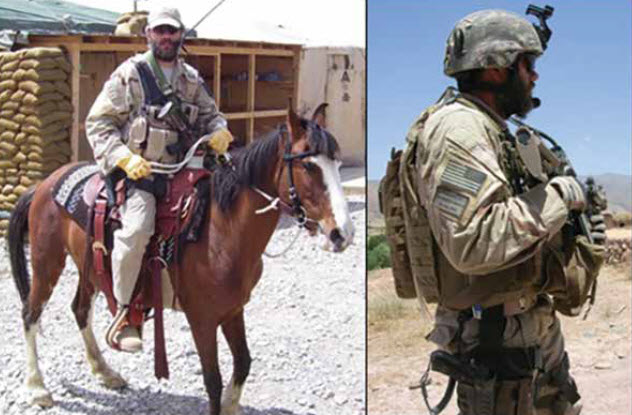 "A lot of our patrols in Afghanistan were done on horseback. I was able to put some very different training I had done into real world use. We had a donkey that I had rigged a pack saddle to carry our mortar and ammo for horse and foot patrols through places that a vehicle just could not go. I was also privileged to be a Master Trainer for Special Operations Mountaineering. I would spend time in Colorado teaching mountaineering techniques to fellow Green Berets who were assigned to a mountain team. The mountains are a very unforgiving environment where a small error can literally snowball in to a catastrophe. Training and teaching mountain movement, rock climbing, and high-angle rescues added to my successes in our mountainous area of Afghanistan."
After 25 years of service, Jim decided to retire in 2009. Although he could have retired right at 20 years of service, he decided to stay to deploy with his team to Afghanistan and Iraq. He now spends time with his son volunteering for Boy Scout activities. Jim also does contract work teaching and evaluating soldiers trying out for Special Forces. Jim is a life member of the Special Forces Association and the Combat Veterans Motorcycle Association (CVMA.) It helps him to stay in touch with his brotherhood while allowing him to help other veterans.
Jim is married to Retired Army Aviator CW4 Stormy Ripley. They have one son, Shane Ripley, who is a plumber in Huntsville. Jim's dad (Ed Ripley) was a retired police officer and a former police chief in MO.  In his early years, he worked on the Minute-Man Missile system. He joined the Army during the Korean War and the Armistice was signed as he was he was en route to Korea, so he ended up serving 3 years in Tokyo, Japan. Jim's mom (Mary Ripley) was a retired real estate agent in Branson, MO. Jim also has a brother (Steve Ripley) that works as a customs officer in Alaska on the border with Canada, and he served in Army Infantry out of high school.
"I am amazed at all that the Alabama Veterans Museum does to honor and remember veterans. I am continually humbled by the heroes here," says Jim.
By: Sandra Thompson
Director, Alabama Veterans' Museum