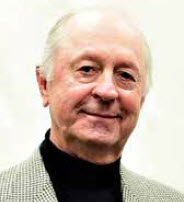 By: Jerry R. Barksdale
It was our sixth "man trip," this one to Shiloh Battlefield near Savannah, Tennessee. In two bloody days – April 6-7, 1862 – over 24,000 men fell dead and wounded, not from fighting a foreign Army but Americans killing Americans. "The ground was strewn with the dead of the enemy and our own, mangled in every conceivable way," wrote Captain Samuel Latta, CSA, 13th Tennessee Infantry.
Today the killing field is serene, peaceful and beautiful.
Retired Athens cop and Alabama Veterans Museum president Jerry Crabtree drove and served as our official wisecracker and rumor monger. Visiting a historical place of great tragedy didn't prevent us from having fun. As always, women weren't allowed on the trip. We didn't have time to engage in petty gossip. We talked serious gossip…useful gossip…maybe even life-saving gossip. For example, Crabtree pointed to the house of a prominent church-going woman near Elkmont. "They say she carried "The Judge" in her purse," he said. That's a combination – shotgun and .45 pistol that will disable a tank. What if we had invited her on our trip and she became angry because we wouldn't stop at a shoe store? Instead of reaching in her purse for lipstick, she produced The Judge…BANG – BANG! Our caskets couldn't be opened. A man will shoot a neighbor because his dog craps in his yard and that's understandable. A woman is liable to shoot you just because she's having a bad hair day. Fair warning.
Museum board member Bill Ward, a retired mathematician, appointed himself navigator and backseat driver. I sure hope he could cipher his figures better than he navigated and backseat drove. However, he did test our knowledge of distance.
"How far is over yonder?" Bill asked.
It's a question that no Yankee can answer and every Southerner knows the answer.  "It's just a little bit from here."
Ewell Smith, Museum board member, former Athens volunteer fireman and retired business manager at ASU, told us the harrowing story of how Athens Fire Chief Mutt Bumpus saved Brownsferry from a possible melt down in 1975. Bumpus told TVA engineers how to extinguish the fire, "Spray water on it." Because he was a small town fire chief with the nickname "Mutt", they ignored his advice. When the TVA "Brain Trust" finally ran out of options they turned to Mutt. He sprayed water on the fire and it was extinguished.
Lt. Col. Joe Rogers (Ret. Army) from Athens, is a Vietnam combat veteran and recipient of a Purple Heart and two Bronze Stars. He recently retired from Calhoun College as an economics professor. You might think he's a typical egghead, constantly jabbering about economic charts, interest rates, and the stock market, who can't tie his shoes laces (I've known professors like that). Not the case with Joe. I wrote a three-part story about Joe's combat experience in Vietnam, titled "Where Hell was Green" (Nov. 2015, www.jerrybarksdale.com). I knew that he had lost his best friend during a bloody battle and Joe gathered up his scattered body parts.
I rounded out our group, and because I take three Lasix pills a day, was given the front passenger seat so I could jump out and dash behind a tree for an emergency pee.
We departed the Veterans Museum at 7:30 a.m. and headed north on AL 127 to Pulaski. Crabtree said it was the scenic route. He was correct. No place is more picturesque than Giles County, Tennessee. We took Hwy 64 over to Lawrenceburg, former home of Davy Crockett. His motto for living is still good today. "Be always sure you're right then go ahead." Then over to Waynesboro, birth place of Western gun fighter Clay Allison. He was so crazy that he was kicked out of the Confederate Army. Later he rode with General Nathan Bedford Forrest. It's said that he killed many men.  Following the Civil War, he went west. Wayne County is beautiful country, hardwood forests, empty spaces and excellent roads.
At Savannah, a sign on the edge of town proclaimed: "Catfish Capitol of the World." I didn't know the catfish had their own country, much less a capital. Savannah's also home to the Tennessee River Museum that looked interesting. May need to visit it in the future.
Shiloh is 7 miles south of Savannah on Tennessee 22. The trip took 2 hours and was fine all the way. We began our tour by watching a 45-minute movie about the battle. The theater was filled with 7th and 8th graders from Tupelo, Mississippi. What a bummer, I thought. A houseful of noisy kids. Was I wrong! The lights went down, and they grew silent. The film was instructional and realistic with actual guns firing, men groaning, and dying. Joe was seated next to me. I wondered how he would react to the battle scene. The lights came on and the kids cheered. Joe was quiet and teared up. "Two words I always heard was "Mama and God," he said. I put my arm around his shoulder and gave him a squeeze.
Two great armies, one from the South under the command of General Albert Sidney Johnston and the other under the command of Gen. U.S. Grant, met near a small log church – called Shiloh – to determine with iron and flack, who would control the Tennessee River and nearby railroad, and ultimately the Western theater of war.
The Confederates carried the first day. Gen. Johnston, age 59, was shot behind his knee and bled out. I've read, but can't locate my source, that General Johnston's corpse was pickled in a barrel of whiskey and shipped to New Orleans, then on to Texas where he was buried in Austin. Gen. G. T. Beauregard failed to follow up on the victory. The next day, he was forced to retreat to Corinth, Mississippi.
We toured the battlefield by car (a map is provided marking 20 stops). I noticed that the Yankee monuments are large and plentiful, the reason being is that when the Battlefield Monument Commission began in 1893, Southern states were too poor to purchase large monuments.
Afterwards, we ate at nearby Hagy's Catfish Hotel on the bank of the Tennessee River. It's been in business for 80 years and the food is excellent. I asked our waitress if catfish actually overnighted there. No they don't. I ordered the small catfish filets, each about the size of a shoe sole, along with hush puppies, slaw, and baked potato. Never had better food and at such a reasonable price.
Our return trip was on Hwy 69S to Florence. We discussed important events that occurred in Athens when we were kids. Do you know that cowboy actor Lash LaRue personally appeared at the Ritz Theater? Ewell went to see him and bought a bullwhip for a souvenir. He never learned to use it and ended up whipping himself.
"Who was Gabby Hayes?" someone asked. "Roy Roger's sidekick." Correct.
I stumped them. "Who was Gene Autry's sidekick?" I asked. No one knew the correct answer. "Frog Millhouse," I said. "And who was his sidekick?" No answer. "Tadpole."
Roy Rogers also put in a personal appearance at the Ritz and when it was over, he went to a nearby pool hall and shot pool with, as Mama called them, "no account, good for nothing lazy bums," who hung out there.
As they say, knowledge is power. It was an educational and interesting trip. I recommend you take your family, especially your children, and enjoy a day of good living.
By: Jerry R. Barksdale
www.jerrybarksdale.com fb.com/jerry.barksdale.7