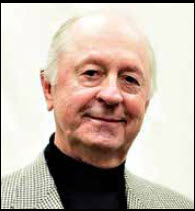 By:  Jerry Barksdale
The "Runt" (Mitsubishi Mirage) was straining all three cylinders as it putt-putt-putted up the steep mountain road and out of the Rio Grande Canyon. "Do you want me to get out and push?" asked my good friend (and sometimes red-head) Pat. Finally, we crested the mountain and the view that lay before us was breathtaking. Taos (elev. 7000), nestled against the towering Sangre de Cristo Mountains, sparkled in the afternoon sun. Across the valley, the Rio Grande River sliced 565 feet deep into the earth. Below us pearl gray smoke curled from squat, brown adobe houses. We followed a dirt road lined with ancient cottonwood trees and past a Hindu Ashram to our destination – a one bedroom casita. Our landlords, Tara and Jean (French for John) – greeted us. Like most everyone in Taos, Jean has an interesting story. Later, while tending his winter garden, he told me he was from Paris; that his father fought for the Loyalists in the Spanish Civil War in the late 1930's and afterwards, was a member of the French Resistance and fought Germans.
Shortly, my daughter, Shannon, arrived rubbing her ear and complaining that she couldn't hear. She had come to Taos 17 years earlier driving a pick-up with a dog and no job. She has prospered. Now she has two dogs, a cat and a dusty Subaru, a good job at the Bavarian in the Ski Valley and many fans of her band, Shannon and the Southern Souls. She was nearly deaf. "We're going to a doc-in-a-box," I said. She made excuses and promised she would stop by on the way home. Pat, who raised a daughter, has a nose for deceit. "I'm going with you, NOW!" she said. Shannon turned pale. She hasn't changed one bit since childhood when I had to hold her down while her mother gave her medicine. A glob of wax was removed and amoxicillin prescribed. Problem solved.
Next morning, I rose at daybreak and looked out the window. Snow was accumulating on mountain peaks. I made strong coffee, sat near the stove and worked on a Christmas story set in Athens during the Civil War. It was very cold outside and the wind howled, and in my story it was cold and snowy and the wind howled between the chinks of the log house. I sipped coffee and was warm and well into the story, but getting tired when Pat got up and prepared a big country breakfast of eggs, biscuits, jam, gravy, bacon and brewed more coffee. Shannon joined us. In my story, the family had squirrel dumplings and cornbread for Christmas. Pat cooked chicken and dumplings for lunch and made johnny cakes. I was greatly restored.
The Taos News carried sad tidings for many locals. Trump won! He received only 17.92% of the vote in Taos County. "It's a nightmare made real," said a Democrat. "The sun still came up. My dogs were still glad to see me."  I figure her dogs were Trump supporters. It reminded me of my reaction to Goldwater's landslide loss for the presidency in 1964, when I was an idealistic 23 year old university student. I wept that night. The world was doomed. But it never occurred to me to seek counseling, throw a temper tantrum and block a highway. I moved forward and made a noble contribution to mankind. I became a lawyer. Youthful idealism has long since vanished. The way I see it we have two gangs of thugs in Washington called Democrats and Republicans. They remind me of Al Capone and Bugs Moran's Northside gang, each vying to control the rackets. They swap power, scratch each other's back, and feed out of the same trough. Their major goal is to remain in power and live country club lives on the taxpayer's largesse.
We drove the Runt down into the Rio Grande gorge to hike. Getting there proved to be dangerous on a narrow gravel road with no guard rails. A large Rocky Mountain ram stared at the Runt and shook his head. Uh oh!  In a head butting contest, the Runt would lose. Finally, he wandered off to join his harem.
On the hike down, we kept a watchful eye for rattlers, saw numerous sheep clinging to the rocky walls, and inspected an ancient Indian Petroglyph – perhaps their version of men writing on a bathroom wall today. I was gasping for air and my tooth ached as we hiked out. I needed a slab of fat back bacon to tie to my jaw. The three cylinders of the Runt strained mightily as we climbed up the gravel road. Near the summit it choked down. I pressed the accelerator. "Come on little feller." I remembered the Thrifty rental clerk telling me it wasn't designed for mountain driving. Finally, we putt – putt – putted out.
Shannon and the Southern Souls were playing at the Tap Room of Taos Mesa Brewing and invited us to attend. We were running late. I missed the turn off, but being sharp of mind, saw a solution. I turned in at a nearby McDonalds with the intention of circling back. "I wouldn't do that," Pat said. I fell behind a long line of cars going through the drive-thru and was blocked. "I told you," she said. Grrr. One of these days Alice.  POW!  Right in the kisser.  Many of Shannon's friends were present and greeted us with hugs. I was especially glad to see Brendan, who is a long-haired, head slinging, guitar playing rocker. He made a special visit to greet us. I won't relate his history, but his life is now exemplary. Cleaner than a hound's tooth, as we say down South. He was recently married, has a new baby, and doesn't touch alcohol. "I'm proud of you Brendan," I said.
The band is all acoustic. Dave Kinney, originally from Chicago plays anything that makes a sound. Willie Hunton plays Dobro and mandolin. Shannon sings mostly soul and blues with a little Hank and Patsy Cline thrown in to make it real music. Jamie, who Shannon calls "my sister," arrived. She is Northern Cheyenne born and raised on the Lame Deer reservation 42 miles east of Custer Battlefield where her ancestors defeated Custer in 1776. When Shannon is down, Jamie is always there to lift her up. One evening while enjoying wine, Shannon decided to seal their friendship. They would become blood sisters. Jamie watched in amazement as Shannon sliced their palms with a butcher knife and then pressed them together to mix their blood.  Jamie was puzzled. "I saw it in the movie," Shannon said.  Jamie had never heard of such a practice.
Next day, Pat and I went to Walmart and purchased diapers, baby clothes, and a Huggy Bear for Brendan's new baby. Pat and Shannon delivered them, along with left over chicken and dumplings. Now, the kid is prepared to face life head on.
By: Jerry Barksdale