By: Ali Elizabeth Turner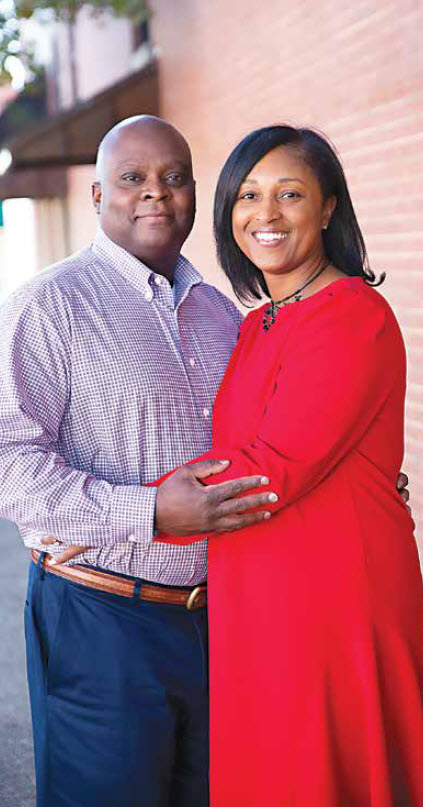 Ever since he was an eight-or nine-year-old kid, Fred Sloss wanted to be in law enforcement. As a teen, he played tailback as well as cornerback for East Limestone High School's football team, and after graduating in 1990, he joined the US Navy. He served in intelligence and cryptology while stationed in Japan, and described it as "the biggest listening post in the world." There he met his wife Marsha (who also served in the military), and they were married in 1994. He finished his naval career as an E-5 (Petty Officer Second Class) having graduated from the US Navy Recruit School and the US Army Intelligence School. I asked him what he enjoyed the most about his time in the Navy, and he said it was the "increase in personal discipline, the satisfaction of helping people, and meeting people from every walk of life."
Fred is a graduate of the Alabama Criminal Justice Center and joined the Limestone County Sheriff's Department in 1996. He later finished his course work in police science and has an A.S. degree from Calhoun Community College. He made a personal goal early in his law enforcement career of helping five people a day. Chief Sloss said, "I thought, if I can change the life of one person, I did something constructive that day." He is well known for having a special heart for kids, and served as a DARE officer, having completed that specific program at the DARE training center in Mississippi. He loved working at local Limestone County schools, and the kids called him "Deputy Fred." He said, "I made a point of talking to them, greeting them and smiling at them," and then Fred added, "…especially when I knew what their home life was like."
I asked Fred about a day or a case that stood out to him, and it was not easy for him to talk about or for me to hear. He was on the scene of a domestic violence incident that resulted in the death of a baby due to injuries inflicted by the male member of the household. Not long after that, he was taking some training and received some advice from an older officer who told him two things: "Don't ever let your heart grow cold," and "Be fair." Fairness, transparency, and true justice are the things to which he recently committed himself when he announced his candidacy on Tuesday, November 2. "As your next sheriff, I will work every day to continue to make Limestone County the safest county in the State of Alabama," said Fred. "Under my leadership, I will bring integrity, accountability, and transparency to the Sheriff's Office."
Fred Sloss has been the Chief Deputy Sheriff of Limestone County since 2016. Prior to that he was our Deputy Sheriff, Lieutenant Director of Youth Services, and Patrol Captain. Throughout his career he has pursued advanced training in a number of areas. Through the University of North Alabama, he completed their public safety leadership and management program. Because North Alabama experiences natural disasters on a fairly regular basis, Fred is certified through the Emergency Management Institute on their Incident Command System, the Advanced Incident Command System, and the National Response Plan. In addition, he completed the National Association of School Resource Officers Training Course as well as the State of Alabama's New Sheriff's Orientation Program. After a quarter century on the force, in December of this year Fred is going to retire from his current position and campaign for the 2022 election.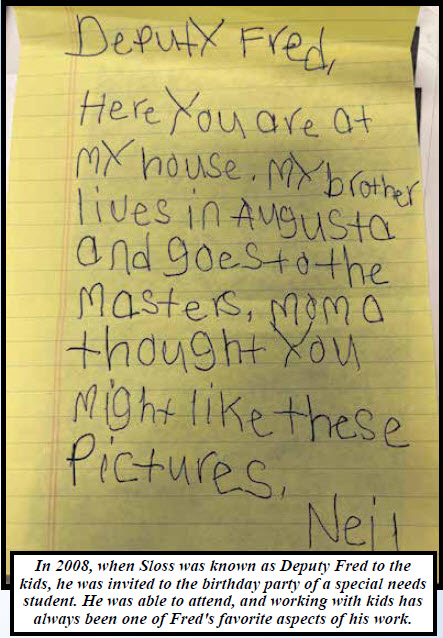 There are a number of historically significant aspects to this election. The most interesting is that for the first time in nearly forty years, there is no one from the Democrat party running for the position, at least as of this printing. By contrast, there are five Republican contenders in addition to Fred Sloss running for sheriff.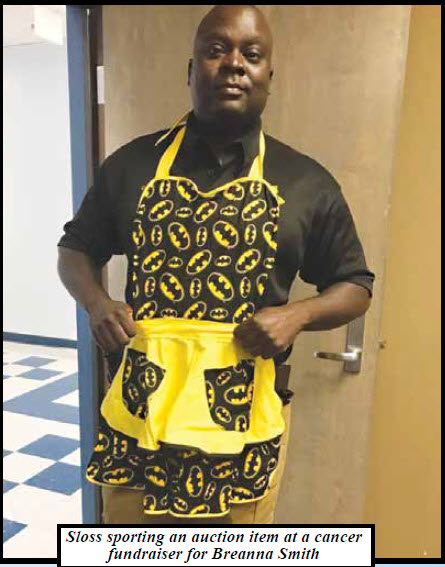 For the last several years, Chief Deputy Sloss has been the one who oversees all of the logistics and operational aspects of the LCSO. In addition, Fred has always been involved in the community. He and Marsha are members of New Beginnings Church. He has served as the Vice President of the 20th District of the Alabama Peace Officers Association, a member of the American Veterans Alabama Post 21, the American Legion, and as part of the board of directors of Hospice of Limestone County.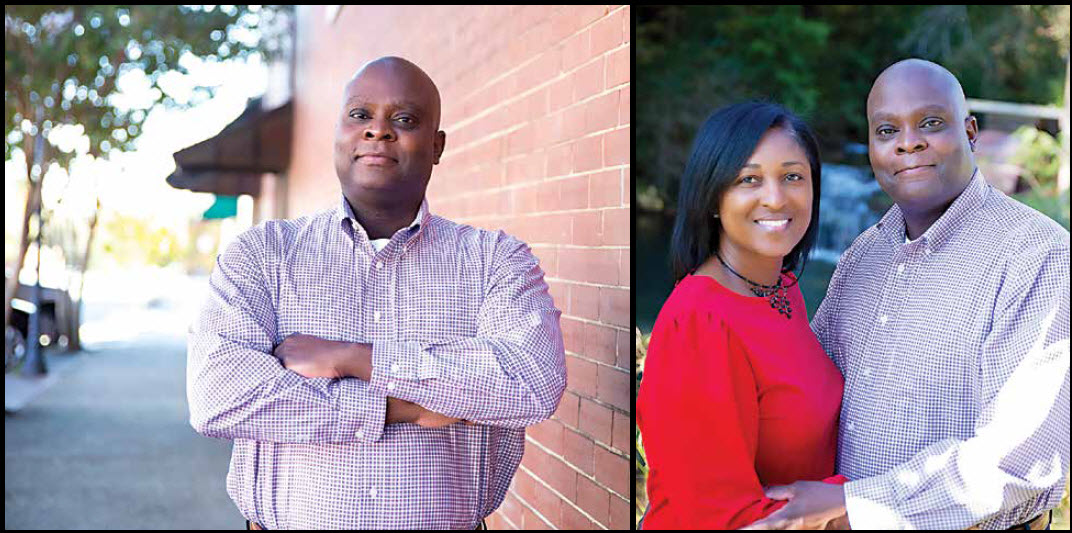 Fred is a man of faith, and has been publically honored for being a public servant. Recently, I heard an unsolicited story of how Fred walked a family through a situation with a truly dangerous man, and they remain grateful to this day. I asked Fred why, when there are so many candidates, should I choose him to be our next sheriff. His response was refreshing. He said, "People who know me know what I stand for. If you want to know about Fred Sloss, don't ask Fred Sloss, ask the people who know Fred Sloss."
If this is what you are looking for as the next sheriff of Limestone County, then vote for Chief Deputy Fred Sloss.
By: Ali Elizabeth Turner