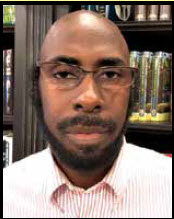 By: Eric Betts
Leadership that is marked by great success has experienced great loss. It is normal to admire great leaders. There are many biographies about great leaders who have reached the pinnacle of fame and fortune that grab our attention. We often see and follow the lives of successful people both on television and in our communities. Oftentimes we imitate them in our dress and the way that we approach our lives. There are successful individuals that we read about in history whose memories and legacies we appreciate and even revere. As a society we love to peek in on their lifestyles, the popularity they gain, and the happiness they appear to express. This is true with leaders in industry, business, culture music, entertainment, sports, and politics.
However, while we admire the success they enjoy and the benefits and the fruits of that success, what is so often hidden is the sacrifices that they have made in order to reach the pinnacle of their success. The sacrifices that they are continuing to make in order to remain at the top are also not as visible. The fact that they have sacrificed time, energy, family, friendships, and sometimes even marriages to arrive at their present destination. Leadership expert, John Maxwell calls it "the law of sacrifice." According to Maxwell, the law of sacrifice requires that one must "give up to go up." Those who have arrived at the pinnacle of greatness have gained much, but many do not realize that they have given up much. This includes common life experiences that are often taken for granted. They have less time to watch sports, go to basketball games, attend graduations, go to amusement parks, go to theatres, etc. Maxwell suggested the following:
Every person who has achieved any success in life has made sacrifices to do so. Many working people dedicate four or more years and pay thousands of dollars to attend college to get the tools they will need before embarking on their career. Athletes sacrificed countless hours in the gym and on the practice field preparing themselves to perform at a high level. Parents give up much of their free time and sacrifice their resources in order to do a good job raising their children.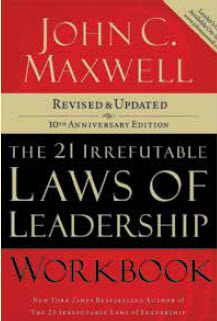 Those who are the most famous because of their success sacrifice their own privacy. How often does one hear of presidents, politicians, or entertainers who complain about not being able to shop in a grocery store without being noticed, filmed, or approached? These are sacrifices. While these may not represent the exact sacrifices that one will be required to make, nonetheless, sacrifices must be made in order to succeed. The question is, "How much and how many sacrifices is a leader willing to make in order to succeed?" There is also the old scriptural adage that says, "To whom much is given, much is required (Luke 12: 48.)" Leadership is not about perks and having the spotlight, but it is really about the increase of responsibility. What separates the leaders from those being led is the level of responsibilities. Gerald Brooks, leadership speaker and pastor, says "When you become a leader you lose the right to think about yourself."
Every day leaders step down from positions to which they aspired because they were overwhelmed by the responsibilities that came with the position. They made the sacrifices to get to the position to which they aspired, but the sacrifice that was required to stay there was more than they could bear.
Maxwell draws a valuable lesson from the world of sports. He references how difficult it is for a team who has won a championship to continue to repeat that success in the following years. He says:
Have you ever considered how infrequently sports teams have back-to-back championship seasons? The reason is simple. If a leader can win one championship with his team, he often assumes he can duplicate the results the next year by doing the same things. He becomes reluctant to make additional sacrifices in the offseason to prepare for what is often an even greater challenge the next year. But today's success is the greatest threat to tomorrow's success, and what gets a team to the top isn't what keeps it there. The only way to stay up is to give up even more.
Remember that in order to rise up, one must be willing to sacrifice and give up. Additionally, in order to remain up, one must develop a lifestyle of continual sacrifice. This is the plight of the most successful leaders.
Then there are those we admire because they believed in a cause that was greater than themselves and made the ultimate sacrifices. This includes military leaders and, very recently, police officers such as Officer Nick Risner in North Alabama; Civil Rights leaders such as Dr. Martin Luther King Jr., Medgar Evers, and Viola Liuzzo. They did not live to see their success, but those they leave behind benefit from their sacrifices and are celebrated. Therefore, they become heroes and heroines in the eyes of history.
By: Eric Betts
Assistant Director, Curtis Coleman Center for Religious Studies and Ethics at Athens State University