By: Ali Elizabeth Turner
Since 2008, Dr. David Lang, D.C. has continually explored ways to help his patients with state-of-the-art chiropractic modalities, and in 2017 he was able to open his own clinic in the Athens Publix shopping complex. The clinic grew to the point that he purchased an acre of land for a new clinic, and last week was the ribbon cutting. The new, lovely 5,000 square foot practice site is on the west side of the street across from Athens High School, and Dr. Lang has been able to add associates, services, and a partner to better care for the people of Alabama and Tennessee.
I asked Dr. Lang what his vision was for the new place, and he had several comments. The first was that he wanted to both continue as well as increase the practice of educating and equipping his patients with things they can do to care for themselves when they are away from the clinic. "We are not a PT clinic, but we want to show people how to lift properly, bend properly, and hopefully prevent injuries," he said. "Recently we had one of our patients from here who had traveled to Atlanta, and needed help right away. We gave them some things they could do, and also got in touch with a chiropractor in Atlanta who was able to help, and they did not have to come back here to get taken care of," he added.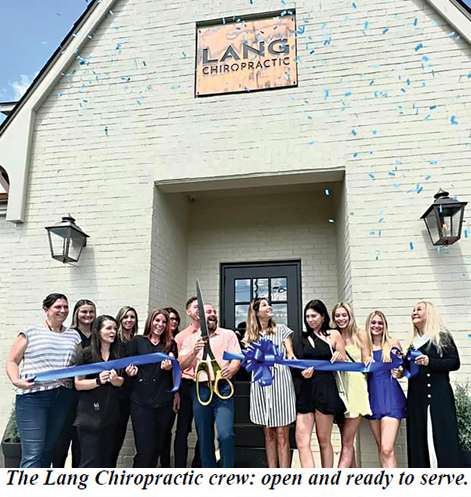 Another "dream come true" has been to add a partner. Athens native Dr. Wright Overton, D.C. went to Athens Bible School, got his undergrad degree in biology from UNA, and just completed his chiropractic degree this spring from Life University in Georgia. "I am enjoying helping him grow, and being a mentor to him," said Dr. Lang. "I help him on his side of the clinic, and he helps me. He also has taught me things," he added. "Now we are going to be able to give adjustments to everyone from babies to grandparents, and serve more people" said Dr. Lang.
For years, Dr. Lang's practice has used a combination of time-honored chiropractic approaches and also  new treatments in order to continually grow their ability to improve the quality of life of their patients. In recent years, people with what is known as Complex Regional Pain Syndrome have been helped by a modality known as Calmare, which was developed in Italy and is especially effective for those who are in too much pain to handle an adjustment. Calmare uses what is known as scrambler therapy.  Scrambler therapy sends a series of low-level amp signals to the brain that disrupt neuropathic pain. This therapy transmits a set of signals that it is "okay" for the brain to stop hurting.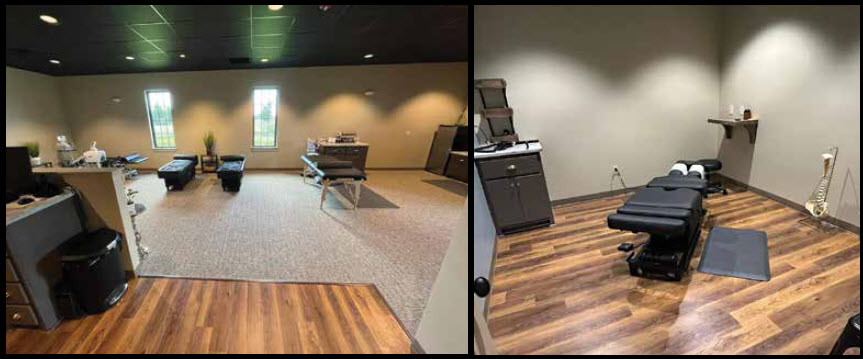 A few years ago, Chronic Regional Pain Syndrome struck close to home, affecting David's father's foot after both a successful back surgery along with the death of a family member. His dad's foot was so swollen that it "looked like a sausage," said David, "and it was amazing how Calmare helped and how quickly that changed."
Calmare Scrambler Therapy can help people who are contending with:
Chemotherapy-induced Peripheral Neuropathy (CIPN)
Chronic Cancer Pain
Failed Back Surgery Syndrome (FBSS)
Sciatic and Lumbar Pain
Phantom Limb Syndrome
Post-herpetic Neuralgia (PHN)
Post-surgical Neuropathic Pain
Brachial Plexus Neuropathy
Low Back Pain (LBP)
Chronic Neuropathic Pain
Calmare Scrambler Therapy makes use of dermatomes, which are sensory zones in the skin that correspond to places in the spine. Dermatomes trace along a specific route on the body that corresponds to a specific nerve route out of the spine. "We use dermatomes as a road map to see how close we can get to the pain," said Dr. Lang. He continues to be pleased with the results.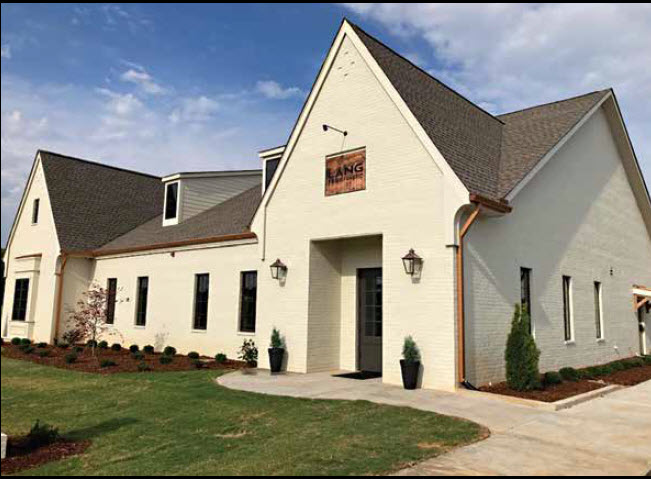 One of the most promising results of Calmare Scrambler Therapy is that it is entirely possible for some patients to come off of opioids, which have become a huge problem in our nation. While that is not guaranteed, it is also not uncommon.
Other technological advances that have helped Lang Chiropractic give great care are the use of digital x-rays, dry needling, and Class IV laser treatments.
Digital x-rays do not use film, emit close to 80% less radiation, and show a much clearer picture, literally, which makes it possible to have a "much clearer picture" of what is going on with the patient's spine.
Dry needling is a technique that uses different gauge needles to stimulate muscular trigger points to reduce inflammation and pain. Dry needling should not be confused with acupuncture, which focuses on stimulating energy flow through meridian points.
Class IV laser treatments were developed in 2003 and have become common in chiropractic clinics. They are particularly helpful with reducing pain and inflammation, and increasing range of motion.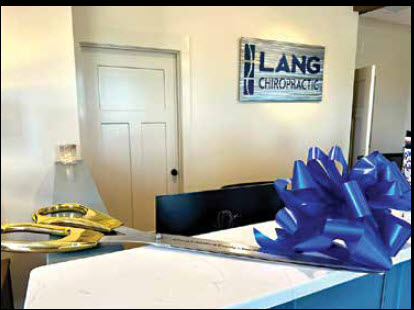 Dr. Lang told of one patient who had bursitis so badly that movement in the hip was virtually impossible. Now range of motion is much close to being normal, and the use of Class IV laser as well as specific exercises have made all the difference.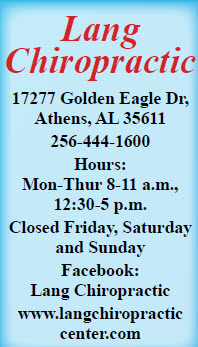 Another feature of Lang Chiropractic is the commitment to educate patients about the spine and the kinds of things that make it work well. "We give a full health work-up. We will do a complete orthopedic and neurological examination, and make sure we cover trunk stability, core stability, general mobility, and full range of motion. We have full spinal therapy technicians and we also deal with lower back and neck curvature. We want to equip and empower our patients to take more responsibility for their health. We are also happy to be working with other providers, such as dentists and orthopedic physicians. I appreciate a spot on the team, providing care for the patient," said Dr. Lang.
We finished up our time with Dr. Lang telling me the last part of his vision, and that is "We want to be the expert in conservative spinal care." If this is that for which you have been looking, then call Lang Chiropractic today to schedule an appointment. Their entire staff is dedicated to making you pain free without the use of drugs, so you can back to doing what you were made to do, and keep doing it for many years to come!
By: Ali Elizabeth Turner