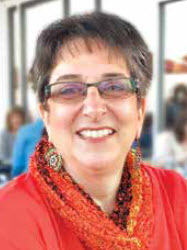 By: Lynne Hart
It's been a difficult few months. This is personal with me. KALB has been in my blood since I accepted the position of director in September, 1999. I have lived and breathed this organization and watched it grow and change into what it has become. The community recognizes the organization and most people know something about the many ways KALB serves the community.
I was so pleased when Leigh Patterson decided to accept the director position when I retired in 2020. Leigh had been working at KALB for 7 years and took over without missing a beat. Last spring, Leigh was pursued by a company that offered her a position she could not refuse. I couldn't be happier for Leigh. She deserves what she was offered.
For months now, we have struggled to find a director who is willing to do what is needed to uphold the fine reputation this organization has established. A reputation put in place through very hard work and dedication by staff, KALB commission members, Beautification Board members, and all who support the organization. Leigh and I have done all that we can do to keep things moving along until we find someone with the right set of skills and leadership ability to take the wheel and carry on.
Leigh and I have now officially joined the KALB Commission so, even though we have other jobs and commitments, we can help lead the organization into the future. We were talking about past staff members who have joined the board in order to stay connected with KALB. Vicki Toney was the recycling coordinator for many years and retired quite some time ago. Vicki served on the recycling board and continues as a KALB Commission member. Bonnie Foster was KALB secretary for several years, retired, and joined the KALB Commission. Marilyn Ford was also secretary for several years, and upon retiring, continues to this day volunteering and is currently filling in at the office. We have KALB Commission members who have continued to serve for many years. It truly is a fun and dedicated group of people!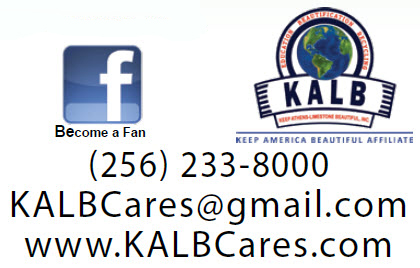 This tells me we are doing something right. I have no doubt we will find the right person to take the role of director and lead this organization into a bright future.
So it seems that once you are part of KALB, the love of the organization and the work we do stays in your blood. It is truly contagious! We are seeking new KALB Commission members and would love to talk with anyone who may wish to have more information. You can send an email to KALBCares@gmail.com or call 256-233-8000 to let us know you'd like to be contacted. We'd love to tell you all about KALB!
By: Lynne Hart – Keep Athens-Limestone Beautiful