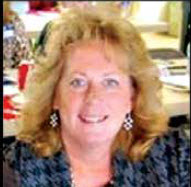 By: Sandra Thompson
Get those creative juices flowing! It's time to start preparing your scarecrow for the 3rd Annual Scarecrow Contest.
This year's contest will be open to our entire community! All are welcome to participate:
Individuals •Businesses •Clubs •School Groups •Doctor/Dentist Offices
Set up on Thursday, September 30 at 5p.m. for display Oct 1-31. Three community leaders will judge the entries for 1st, 2nd, 3rd place on October 1.
Because we love to make things a fundraiser, Isom's Orchard has decided to continue to help the Alabama Veterans Museum and Archives. Isom's will donate $50 per scarecrow entry directly to the museum.
Stop by Isom's On Hwy. 72 for an entry form and rules.
By: Sandra Thompson, Director, Alabama Veterans' Museum