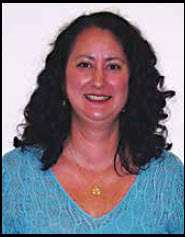 By: Holly Hollman
Information from the City of Athens regarding Fourth of July
Athens-Limestone Tourism will host the annual fireworks show on Sunday, July 4, at dusk from the AHS Stadium on U.S. 31. Spectators can park around the AHS Stadium, Athens Middle, Swan Creek Park, Sportsplex, etc., to view the show. Because of its close proximity to the fireworks, the stadium is not open for seating during the show. After the show, Athens Police will limit cross traffic on U.S. 31 and work the U.S. 31 and Forrest Street intersection, and U.S. 31 and Elm Street, if staff is available. "If we have to respond to calls, we may not be able to work the intersections, but if staffing is available, we plan to assist traffic at those intersections. I ask people to be patient and for motorists to please watch for pedestrians." As a reminder, Alabama 251 is closed at Lindsay Lane for ALDOT's roundabout project.
City ordinance prohibits selling and shooting fireworks in the city limits. Only authorized public fireworks shows are allowed in the city.
City offices will be closed on Monday, July 5. This will not impact sanitation services for that week.
By: Holly Hollman – City of Athens Communications Specialist