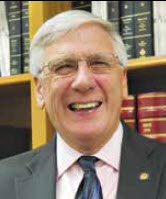 By: Holly Hollman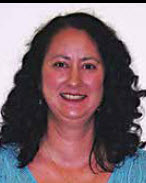 Helen was a lady who was always "full of steam" for our community.
That was my first thought as Foundation on Aging Board President Jim Moffatt and Mayor Ronnie Marks unveiled a steam table purchased by the Foundation for the Athens Activity Center in Helen Greenhaw's memory.
I believe she woke up each morning seeking ways to help someone or give back in the community. Helen's daughters, Sparkle, Summer, and Paige, said the steam table is appropriate because the center will utilize it to serve hot meals to seniors, and service was a priority for their mother.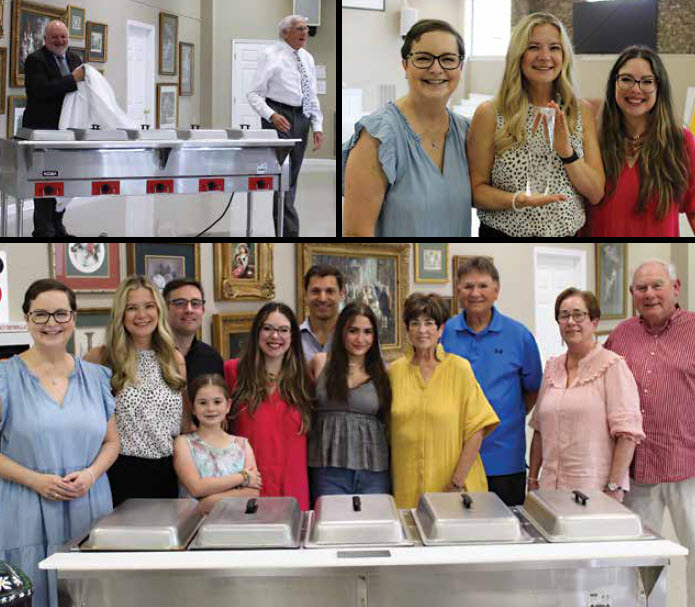 Helen served on the Foundation on Aging Board and volunteered at the center. She gave of her time and talents in several other areas of the community as well, from Relay for Life to Sports Hall of Fame to the Athens City Schools Foundation. Helen envisioned quality-of-life assets for this community, and she worked to make things happen.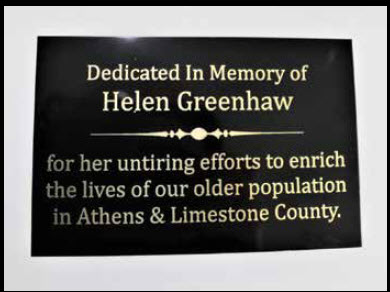 Jim Moffatt said the community owes its thanks to Helen and her husband, the late Jackie Greenhaw, for everything from the table, the ceiling to the floor of the center. He said their work with Poke Sallet Follies and other endeavors kept the center going.As another tribute to Helen, local artist Karen Middleton painted a garbage can with flowers and Helen's initials. This tickled her daughters, because Helen was known for cleaning up things after events. Many remember seeing her push a garbage can around, picking up trash in an efficient manner.
Hopefully, we'll follow Helen's example and remain "full steam ahead."
By: Holly Hollman