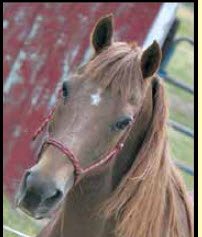 By: Deb Kitchenmaster
Walking into the barn, the early morning sunrise was shooting light beams through the alleyway, twenty stalls on the south, and an indoor arena on the north. The brilliance of the light beams permitted me to see silhouettes of the stalled horses but not definition. As I continued walking, midway (next to my grooming station), a stalled horse showed ears barred back to the alignment of its neck. "Wow," I thought to myself, "if that horse could talk, does it ever have a story to tell!"
Horses don't manifest this attitude because they woke up on the wrong side of the stall, if you know what I mean, Vern. (I realize not everyone is going to get this). I was greeted by the barn manager explaining how an out-of-state horse had arrived late last night and no one but she was to handle this horse because this horse had 'issues.'
I went about my day, working with the horse trainer and the barn manager. I had a horse in crossties when BAM! The bay Morgan gelding, with barred ears and jaw set like stone, hit the bars of its stall with 'attack-human' energy all around him. Instinctively, I stepped back. Returning to grooming and tacking up the horse I was with, I turned my back on BB (initials for his name). I wanted to have a meaningful connection with this beautiful creature but I knew in my 'knower' it would be a narrow margin in which to work.  I had no intention (horses are extremely aware of INTENTION) to tease or taunt this horse, but to connect. A strategy came to mind.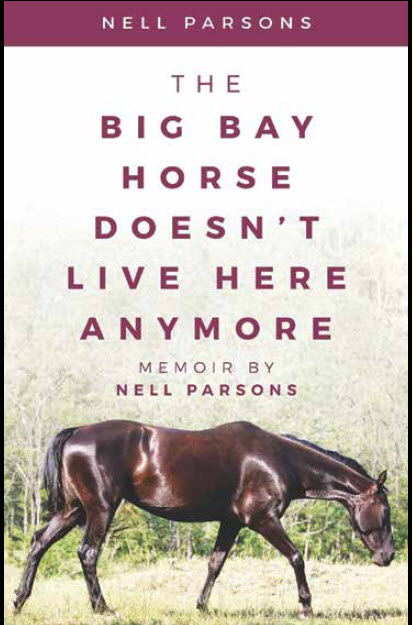 I continued my day grooming and tacking up horses as was stated on the white board. From time to time, I would turn and stand in front of BB's stall and say, "I'm not your enemy." Then I turn back around and continue with the horse in front of me in crossties. The very next day the barn manager states, "Someone is happy to see you this morning!" Sure enough, BB's ears were forward and his countenance transformed from the previous day. My life lesson in this moment came to me about the POWER of our tongues and the words that we speak. Talk about an "Aha" moment, I had one.
Within forty-eight hours I was asked if I would groom him. "Sure." He enjoyed my touch so much it brought laughter to the barn manager. Time and money are two factors that don't work in favor of recovering a horse's soul. Sadly, thirty days was the allotted time to have this horse in the barn under our care. It simply was not enough. When being with a horse you are called into 'the moment.' It is when time and money are controlling the connecting process, there's great demand on the human and the horse rather than supply — two extremely different energy fields! I understand these two factors; I'm simply focusing on the well-being of the horse.
Thursday, July 29, after reading July's article, I was invited to a book signing event for author Nell Parsons. What a lovely time, woman, and story! She wrote her first book, THE BIG BAY HORSE DOESN'T LIVE HERE ANYMORE (it's on Amazon) at eighty-five. She signs my book at eighty-seven. Nell got her first horse in her late fifties. Marlon was the name of her horse. A woman from Marlon's barn was watching ringside as Nell was contemplating buying and taking this one home with her. She tried to warn Nell that Marlon had severe problems and was angry at the world. "I never knew he had ears; he kept them flat back all the time," Nell shared in her book. "Looking back, I see this wasn't a good sign, but I was so thrilled to be taking this gorgeous horse home with me, I didn't care."
What a journey Nell and Marlon took together! The timeless healing of Marlon's soul and the life lessons Nell encountered, transforming her from the inside out. All in all Marlon became Nell's buddy, her baby, and her friend.
Looking for a good book?  Try THE BIG BAY HORSE DOESN'T LIVE HERE ANYMORE by Nell Parsons.
Your "NEIGH" bor,
Deb Kitchenmaster