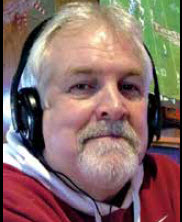 By: Tim Lambert
Spring sports for a couple of our local schools extended just past the deadline for last month's column, so let's get caught up on how they finished their seasons — the Athens High softball team won the Class 6A state tournament with a 4-2 victory over Helena. The Lady Golden Eagles went undefeated, knocking off Pell City, Calera, and Helena in round three. In the state baseball tournament, Lindsay Lane fell to Bayshore Christian to finish as runners-up.
The East Limestone fishing team won the Alabama B.A.S.S. Nation state championship. Jamison Drake and Alex Girodo were runners-up for Anglers of the Year.
The Cottontown United 03-06 boys came out on top in the soccer competition at the Alabama State Games. They now look forward to competing in the nationals in Des Moines, Iowa, in July.
New head coaches have been hired for various local schools: East Limestone picked Clint Woodfin as their new football coach. Christopher Bunio is the head football coach at Elkmont. Bryant O'Donnell comes in as boys' basketball coach at Ardmore. Jake Moran was also announced as East Limestone's boys' basketball coach. Whitley Berryhill will be head volleyball coach at Athens High. Jake House will also be the new band director at Clements.
Congratulations to local scholarship signees: James Clemens' Carlos Loza is headed to Belhaven University to play soccer, Tanner's Keyera Jeanes signed with Calhoun basketball. Lindsay Lane's Roderick Watkins will go to Kansas Wesleyan for football and track. James Clemens' Jack Mitchell and Athens' Nolen Wolfe made golf commitments to the University of Alabama and Samford respectively.
Athens High's Emma Johnson for made the All-Girl Cheer Team at the University of Alabama. Jordan Anderson of Athens also made the South Alabama cheer squad.

Athens High and Athens Middle School Athletic Director Linda Moore was chosen as the Class 6A recipient of the AHSAA's Making a Difference Award for making an impact as an exemplary role model. The honorees from each classification will be recognized at the Summer Conference Championship Coaches' Awards Banquet, which will be held July 22, at the Montgomery Renaissance Hotel and Convention Center.
Lindsay Lane's Ray Anderson, Sam Hogue, Micah Perkins, and Max Morrison were named to the first team of the Class 1A All-State baseball team. Hogue was also the Hitter of the Year and Charles Morrison was honored as Coach of the Year. Athens Bible School's Spencer Blake and Connor Abernathy were 1A second team members. Elkmont's Mykell Murrah was first team in 3A with teammate Shane Boger making honorable mention. Athens' Sam Sandy was tapped for 6A second team. James Clemens' Noah Berry made 7A honorable mention.
Athens High's Emily Simon was named Player of the Year, Pitcher of the Year, and first team member of the Class 6A All-State softball team, as well as part of the Super All-State team. Teammates Anna Carder and Morgan Stiles also made the 6A first team; honorable mention went to Katie Simon. Travis Barnes was Coach of the Year. In 5A, Ardmore's Bo Riley was on the second team, while Ella Singletary made honorable mention along with East Limestone's Amaya Green. Elkmont's Alyssa Harwell earned 3A honorable mention. Athens Bible School's Cana Vining made the Class 1A first team; teammate Claire Holt was on the second team. Honorable mention went to Lindsay Lane's Allison Bates.
Lindsay Lane's Ray Anderson was selected as a pitcher for the North All-Star baseball team. Cana Vining of ABS and Ardmore's Ella Singletary were also picked for the North All-Star softball team. East Limestone's Lily Hosmer and Tanner's Junior Diaz were added to the North All-Star soccer teams. The annual North-South games will be played in Montgomery during All-Star Week July 18-22.
Elkmont's Astul Irias and Tanner's Junior Diaz were added to the first team of the boys' Super All-State soccer team. Both were also members of the 1A-3A first team along with the Rattlers' Manuel Felipe. James Clemens' Caila Batchelor was named to the girls' Super All-State soccer first team and East Limestone's Lily Hosmer on the second team. Batchelor was also on the 7A All-State team while Hosmer and teammates Raegan Kelly and Errin Martin were Class 4A-5A first team members. Tanner's Bryonna Castrejon and Elkmont's Ester Marcial, Daisy Hernandez and Morgan Morris were on the 1A-3A first team. East Limestone coach Max Norman was 4A-5A Coach of the Year.
The North All-Star golf teams were selected. Athens High's Nolen Wolfe made the boys' team while James Clemens' Gracee Prince was on the girls' team.
By: Tim Lambert
Tune in for the PlayAction Sports Update, three times each weekday on 1080 AM WKAC.
Visit us online at www.pasnetwork.net! email: playactionsports@hotmail.com