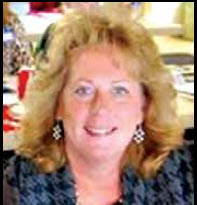 By: Sandra Thompson
Join us for a special event to honor our veterans!
Athens State University and the Alabama Veterans Museum will partner once again to present a program and luncheon to honor our veterans. Our guest speaker will be Brigadier General Jason Brad Nicholson, Commanding General, United States Army Security Assistance Command. The event will be held on Friday, November 10, at 11 a.m. at the Alabama Veterans Museum event venue, 114 W. Pryor St. in Athens.
Brigadier General Jason B. Nicholson is the Commanding General of the U.S. Army Security Assistance Command and leads the Army Materiel Command Security Assistance Enterprise. The command executes foreign military sales with more than 140 countries and a total value exceeding $215 billion in
support of combatant commands and theater armies to strengthen the United States' global partnerships and alliances. Brig. Gen. Nicholson has served in a wide variety of tactical, operational, and strategic assignments in the United States, Europe, Asia, and Africa. These include embassy postings to Nigeria, Uganda, and Tanzania. He was commissioned into the Field Artillery in 1998 through the Reserve Officers Training Corps at North Carolina State University, where he studied history and English. Brig. Gen. Nicholson holds a Master of Policy Management from Georgetown University and is currently a Doctoral Candidate (ABD) in Political Science at the University of Utah. He is a foreign area officer for Sub-Saharan Africa and speaks both French and German.
Brigadier General Nicholson's military education includes a Senior Service College Fellowship through the Advanced Strategic Planning and Policy Program at the School of Advanced Military Studies, the U.S. Army Command and General Staff College, and the Joint and Combined Warfighting School.
His awards and decorations include the Legion of Merit, Defense Superior Service Medal, Bronze Star Medal, Afghanistan Campaign Medal, Global War on Terror Expeditionary Medal, the Army Staff and Joint Staff Identification Badges, and the Master Parachutist Badge.
This event will be free to the public but tickets are need for admission. Please go to www.eventbrite.com to sign up. Tickets are limited.
By: Sandra Thompson, Director, Alabama Veteran's Museum