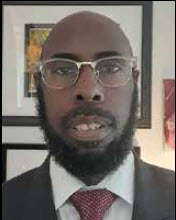 By: Eric Betts
As we commemorate Black History Month, we remember Katherine Johnson, a notable figure who was known for her ingenious mathematical abilities. She stands out as a bright light and pioneer in science, technology, and engineering. Katherine Johnson was a trailblazer as an African American and female research mathematician for NASA during the era of the space race in the late 1950s and into the 1960s. According to NASA.GOV, Katherine was a major researcher and contributor to finding the geometrical data necessary for successful space travel. Additionally, she was known for discovering the paths for the spacecraft to orbit planet Earth and for the historic moon landing. What is remarkable and inspiring about her story is that these achievements occurred during a time that black people were relegated to second class citizenship and women were often unwelcome in professional work places.
In 2016, a popular film was made about Mrs. Johnson and her fellow black female research mathematicians at NASA, entitled Hidden Figures, based on the book by the same name. Prior to the debut of the movie, few in the world were aware of the contributions of these amazing human "computers." In the 1950s, research mathematicians were called computers because computations had to be made manually by humans. These "hidden figures" were the best in the country in their research and were known for their accuracy and reliability. Alan Shepherd, John Glenn, and other U.S. astronauts depended heavily upon her trusted trajectory analysis for their success and survival.
Summer Brown is a nationally renowned leadership speaker and professional growth coach. When writing about the leadership qualities of Katherine Johnson, she says, "One miscalculation would have resulted in disaster. Yet, unerringly and more reliably than electronic computers, Katherine's mathematical calculations helped realize the dream to send a man to the moon." Brown, in drawing lessons from the life of Katherine Johnson, concludes that trust and reliability are the keys to influence. Leadership is often defined as influence, and Katherine Johnson was a leader within the NASA program. When those within your sphere or place of service recognize you as trustworthy and reliable, they are most inclined to listen and follow your words and advice.
When reading about Mrs. Johnson's life, one may safely conclude that another key to her success was her passion for detail and accuracy combined with her unshakeable habit of asking questions and questioning long-held protocols and modes of operation. One of her biographers, author Ebony Joy Wilkins, stated, "Katherine's presence at NASA broke many barriers that existed for women and African American women at the time. Her brilliant mind for math and her determined attitude help put people on the moon. When the expectation was that women would do what they were told to do without asking questions she did the opposite because of her courage. Katherine stood out and in doing so she changed the world." For one to take an organization to the next level, one must be willing to question traditions that may possibly slow or stifle progress. Moreover, in order to lead a successful organization, one must be willing to create an environment where employees, co-workers, or volunteers feel free and are encouraged to ask questions or question why things are the way they presently exist.
The NASA program would not have advanced in its efforts during the space race if it were not for Katherine Johnson's penchant for asking questions and challenging her supervisors and mentees. Many organizations fail because they refuse to change. This is because the right questions are not asked to challenge the status quo and the decision makers concerning the present circumstances. This mindset of asking questions didn't begin at NASA, but was part of her entire educational path. Wilkins says that Johnson asked questions for both herself and others. "In her classes her hand was always in the air. Sometimes she would notice her classmates or sibling struggling during their lessons and she would ask questions that that she knew they were too shy to ask. Often, they were questions she already knew the answers to."
While at NASA, Katherine Johnson was surrounded by backward attitudes. In that environment, it was customary to view research mathematicians as beneath the positions of engineers. Therefore, they kept apart from each other in their meetings. Additionally, women and African Americans were not included in various meetings. Katherine questioned both written and unwritten rules within the space program, and pointed out how they were a hindrance to scientific advancement. She felt that she needed to know what the engineers knew and that engineers needed the advice of the research mathematicians. She explained that excluding co-workers due to gender or race is counterproductive to progress. She refused to be denied access to the important meetings among the engineers. Characters and personalities with the qualities of Katherine Johnson are important attributes for leaders who expect to bring change and to make a dynamic impact upon the world around them. Wilkins added, "She stood up for herself by asking if there was a law that kept her out of the meetings. There wasn't and Catherine became the first woman to attend. She became known among the engineers for her extensive knowledge of geometry, her leadership skills, and her inquisitive nature."
Author Ebony Joy Wilkins outlines the unforgettable legacy which Katherine Johnson left behind. Wilkins stated, "During Johnson's 33 years spent at Langley, she co-authored 26 research reports. In 2015, at age 97, President Barack Obama awarded her with the prestigious Presidential Medal of Freedom, though sadly in February 2020 Johnson passed away at the age of 101."
By: Eric Betts
Assistant Director, Curtis Coleman Center for Religion Leadership and Culture at Athens State University