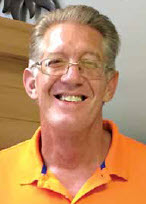 By: Roy Williams
After 30 years of being in business in Athens, many people ask, "What does the "More" stand for in your store's name?" As most people that shop with us know, Herb & More specializes in many brands of supplements ranging all the way from NOW, Nature's Way and Solaray to some really exciting newcomers like Positive Power Nutrition, Life Extension, and HuMineral.
Of course, Herbs & More carries the complete line of what I believe to be the most advanced supplements ever marketed called NEWtritional Health Care (NHC). Over the last 25 years, NHC has formulated products to support specific systems of the human body. Each system, such as the joints, has to have specific support nutrients to heal and rebuild cartilage and connective tissue. So, we developed Ultra Joint Health with all the nutrients that feed the joints of your body. We have done the same thing for all the systems from the circulatory system, called Heart to Sugar Shocker to support your body's ability to balance blood sugar.
If you understand the importance of nutritional support, you will find that our line of supplements has changed thousands of people's lives. We know it is true because so many people bring us their medical reports before and after taking the supplements with noticeable results verified by their doctor. Add to that the testimonials of people reporting less pain, more energy, improved circulation, using fewer diabetic meds, to many reports of coming off their medications completely.
But that is not all we do. Herbs & More wants to help as many people as is possible with all their physical needs ranging from pain and inflammation, balance, circulation, neuropathy, muscle soreness to improved range of motion. To help in many areas of physical health, we also have therapeutic devices that are showing real promise and proven benefits.
One of the latest items that is helping with healing, pain, bone density, circulation and skin repair is the iTera Care frequency wand. Use it on the area of the body that is in need of healing such as skin rashes, inflammation and pain, to muscle tightness. Blow the warm air directly on the area and in just a few minutes the results are impressive. We will be glad to demonstrate the wand in the store free, and if you like it, you can purchase one and take it home. The improvements are noticeable and fast in many cases. The future of healing is in frequencies.
When it comes to grounding the human body, reducing stress, pain and inflammation, reducing the severity of pain associated with migraines, and even lowering blood pressure, just eight minutes on the Bemer-Mat can make all the difference. So simple to use. Just come in, and we will show you how it works and demonstrate it. Remember, it only takes eight minutes and all you do is lay on it and relax. There is no pain associated with the Bemer-Mat, and it is safe with any medications.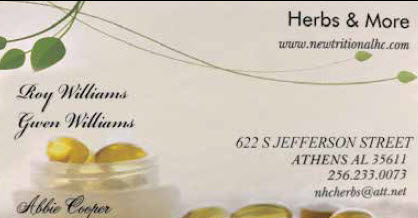 Another great addition to our arsenal of health enhancing tools is the Whole-Body Vibration Platform. Just stand on the platform for ten minutes and get the same results as a 50-minute aerobic workout, without the stress or sweating of doing it in the gym. Many use it to burn calories and to lose weight. Others use it to improve balance and coordination, strengthen muscles, and build bone. One of the most impressive things people use it for is neuropathy or improved circulation. Overall, the Whole-Body Vibration Platform is one of the easiest and most effective health enhancing devices we have ever added.
Because we live in a polluted world, Herbs & More also offers the Foot Detox. It has an amazing profile proving that it can do more in less time than almost any other system to remove heavy metals, yeast, chemicals, and poisons without pain and discomfort. Just schedule an appointment and we will handle everything else. It is so easy to sit back and rest with your feet in the warm water and watch as the toxins leave.
And last but definitely not least is the infrared sauna. Many studies have looked at using infrared saunas for the treatment of long-lasting health problems and found some proof that saunas may improve health. The studies provided benefits for many conditions including high blood pressure, heart failure, dementia and Alzheimer's disease, headache, type II diabetes, and arthritis.
As you can now understand, the More in Herbs & More is a part of our name for many reasons. Not only can we lead you toward the nutrients you need, we can use many tools to enhance your recovery and improve your overall health. Come by or call and remember, we never charge for our time. Free introduction for people interested in these items.
Your friend in health,
Roy P. Williams