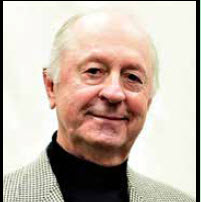 By: Jerry Barksdale
Summer, 1983, Beirut, Lebanon.
Captain William E. "Bill" Winter, age 32, had departed his peaceful home in North Carolina on Mother's Day leaving behind his wife, Melia, and two children, Michael, age 6, and Amanda, age 2 ½. It was a Marine's life – the price of freedom. Now he was in a war zone, part of a multinational peace-keeping force caught up in a civil war. He missed his wife and children terribly, and counted the days until he could go home.
The Marines were sitting ducks with their hands tied. They were ordered not to carry loaded weapons. "The natives are getting restless," he wrote on August 10.  "What is frustrating is we have their firing positions located with radar and could easily blow them away if we could shoot back."
August 12: "Everybody busy filling sand bags and building bunkers… this place is going to come apart…"
August 24: "I've been in the Marine Corps over 10 years now. Seems like yesterday. I pray this will be our last separation."
By September 14, they had been steadily shelled for two weeks.  "… 4 KIA, 30 WIA. 82 more days to go." He was pining for his family. "I realize how horribly lonesome I am for you. You fill a great emptiness in me… I sleep with my helmet and flak jacket right beside my bed… incoming about 3:45 p.m.; went on all night… 4 WIA…went to church Sunday…" Then, he listened to a Dolly Parton tape Melia had sent him.
September 28: He wrote that when he got home he would be assigned duty in Atlanta, and they would go looking for a house. Life would be normal again.
October 9: "I feel like a spring getting wound up tighter and tighter. I just hope I get home before something gives…Marines killed last night on way to shower… I feel better writing you… I just feel all knotted up inside with no release valve."
October 15: "Sniper killed a Marine and wounded another." Again, he wrote, "I feel like a spring wound up inside me that just keeps getting tighter."
October 16: "51 days to go… went to church this morning. That half hour helps a lot… I looked at your 3 beautiful faces in my picture and hurt from missing you."
October 17: "Mike Ohler was killed by sniper last night… got him in the head. He died instantly. It's frustrating to see armed terrorists move around in front of us and not being able to shoot until they do…"
October 18: "Mike Ohler's death really bothers me. It makes me realize I should have said and done a lot of things I haven't. I want you to know that I love you with all my heart. I'm so thankful I found you."
October 19: "One of our convoys got hit by a car bomb this afternoon… wish I could hold you for just a few minutes."
On Saturday night, October 22, Bill wrote a short letter to Melia and the children. "Another day down, everything's been quiet today… I guess everyone is busy getting ready for Halloween. Wish I could be there. I just wish I could be there period! I still miss you each day and love you very much. You are and always will be very special to me… All my love Bill." He mailed the letter and went to bed. His bunk was located on the first floor of the four-story concrete, Marine barracks. Tomorrow was Sunday. He could sleep late if he wanted to, then perhaps, attend church.
On Sunday morning, October 23, at 6:22 a.m., while Bill and fellow Marines slept, a yellow Mercedes-Benz truck barreled own the road at high speed heading toward the four-story Marine barracks. It was loaded with the equivalent of 12,000 lbs. of TNT. The driver was smiling. The truck ran over a concertina wire barrier and sped between sentry post 6 and 7 where both guards carried unloaded weapons. The truck came to rest beneath where Bill slept. A massive explosion lifted the building upward, then it collapsed into rubble.
On Fripp Island, near Beaufort, South Carolina, where Melia and the children were temporarily residing with her parents, the phone rang on Sunday morning. It was a lady who worked with her father at the Federal Credit Union.
"Are you watching the news?" she asked. "They just bombed the Marine barracks." Melia turned on the TV and watched in horror. She immediately called Lt. Col. James Livingston who had been Bill's CO in England. "Colonel, do you have the news on?" she asked. "They just bombed the Marine barracks."
"I'm calling Marine Headquarters right now," he replied and hung up.
"I didn't know if he was alive or dead," says Melia. "Nobody knew anything at that point. We were all watching TV, including the kids. Michael was 6 years old and understood the severity of the news. They just kept scrolling the names of the dead, and all we could do was watch."
Wind had blown sand from the beach onto the walkway, and Melia busied herself clearing it off. "I went out and shoveled, shoveled, shoveled sand. It was nervous energy." Meanwhile, she received Bill's October 22 letter – his last one. Could he be alive? On November 6, Lt. Col. Livingston called Melia. "Just making sure you're home. I'm coming out."
She knew why. "No, you can tell me on the phone."
"No, I'm coming out."
Lt. Col. Livingston arrived and gave her the bad news: 220 Marines, 18 sailors, and 3 soldiers were dead, along with 128 wounded Americans. It was the worst one day loss of life in the Marine Corps since the Battle of Iwo Jima during WWII.
"They didn't find Bill's body," Colonel Livingston said. "He was supposed to be in the building at the time, but they found no remains."
No trace of Bill was found; no wedding ring, no nothing, only an empty wallet that once belonged to him. When he departed home on Mother's Day, it was the last time she saw him. "I didn't fall apart," she told me. "I had to take care of the kids and my mom and dad. We didn't have Valium and Ambien back then. I didn't go to counseling. Back then you didn't do that. You do now, but not back then."
On November 4, Melia attended a memorial service at Camp LeJeune, North Carolina, and met President Reagan and the First Lady. Bill was posthumously promoted to major the same day. The following evening she was officially notified that Bill was dead. "It was the hardest 13 days of my life," she told me.
The next day a flag-draped, empty coffin arrived at Dover Air Force Base, Maryland. It contained only the memory of Major Winter. The empty coffin was escorted to Athens. On  November 8, a beautiful fall day, Melia, her two children, flanked by Colonel Livingston, family members, several Marines and a large crowd gathered around the open grave at Athens Cemetery.
"Mommy, is Daddy gone?" asked Amanda, age 3, as Marines folded a flag over his coffin.
"Yes honey, he's gone," Melia replied.
A Marine Honor Guard fired 3 volleys, piercing the solitude of an otherwise beautiful and tranquil day. A bugler blew the mournful notes of Taps, then the crowd melted away. Melia, like any good Marine, knew she must move forward.
"I didn't have a first date until a year and half after his death," she says. "And not a kiss until two years. Since I had no closure, I felt very guilty."
Melia married Athens pharmacist, Tim Collier, on December 30, 1988. "He has loved me unconditionally. He knows I have a dead husband and a live husband.  The kids have a dead dad and a live dad."
They reside just off Menefee Road in East Limestone on a farm teeming with life – horses, goats, dogs, geese, chickens, mules, peacocks and grandchildren. An American flag flies in the front yard. Below it a Marine Corps flag flutters in the breeze. Semper Fi – always faithful.
A memorial monument erected near the entrance to Camp LeJeune, North Carolina, lists the names of the 214 Americans who died in the Marine barracks. On the opposite side is chiseled, "They came in peace."
In Teheran, Iran, a memorial commemorates the "martyr" who murdered those Americans.
By: Jerry Barksdale
www.jerrybarksdale.net fb.com/jerry.barksdale.7